The Kardashian clan have been unusually silent since Kim Kardashian was robbed in her Paris residence and held at gunpoint. So there was an even higher level of interest when Khloe Kardashian appeared on the The Ellen DeGeneres Show.
Ten days after the robbery, Khloe Kardashian is the first from the famous family to directly address the robbery, telling Ellen DeGeneres "it will take time" for her reality TV star sister to heal from the ordeal.
Kim Kardashian was subjected to a horrific robbery when a group of thieves stole more than $10 million worth of jewellery after busting into her private residence in Paris on October 2nd. She had a gun held to her head, feared she would be raped and was tied up and locked in a bathroom.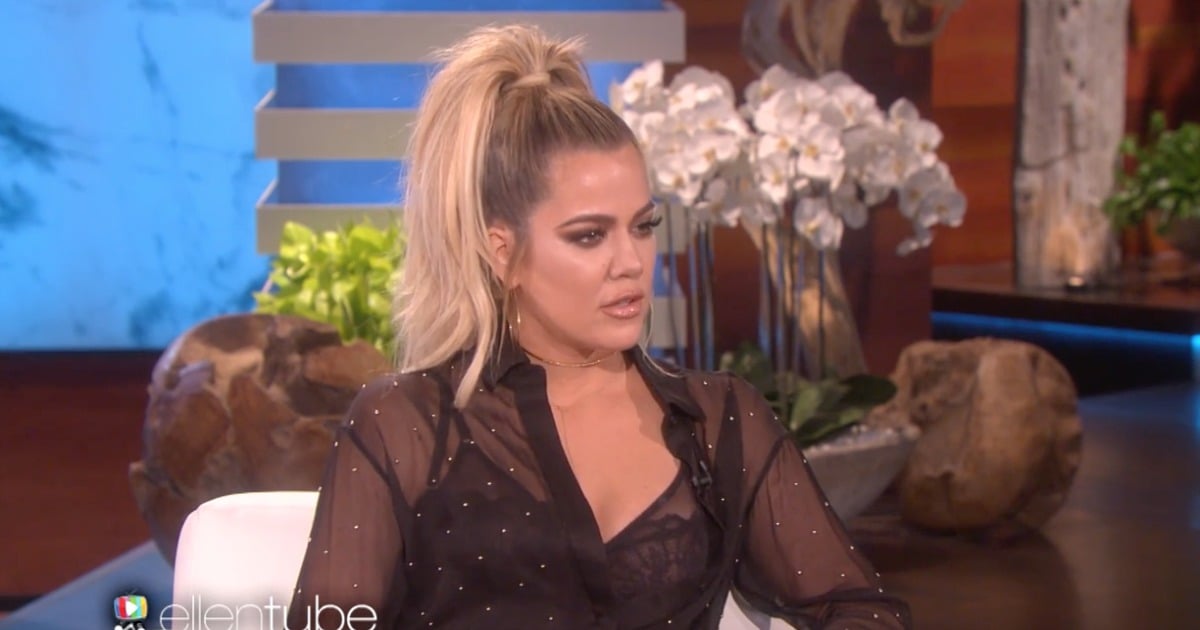 Khloe Kardashian told Ellen her elder sister was actually "not doing that well." Via The Ellen DeGeneres Show.
Kim has not made any public statements, nor touched any of her social media accounts but her spokeswoman told CNN that the reality star was "badly shaken, but physically unharmed".
Khloe Kardashian told Ellen her elder sister was actually "not doing that well."
"It's incredibly traumatic what happened to her, but our family is super close and great and we'll get through it together, and we do appreciate all your guys' love and support and it will take time," Khloe said.
She told the talk show host "it was horrible what happened to her", but did not add any new details to what is already known about the robbery.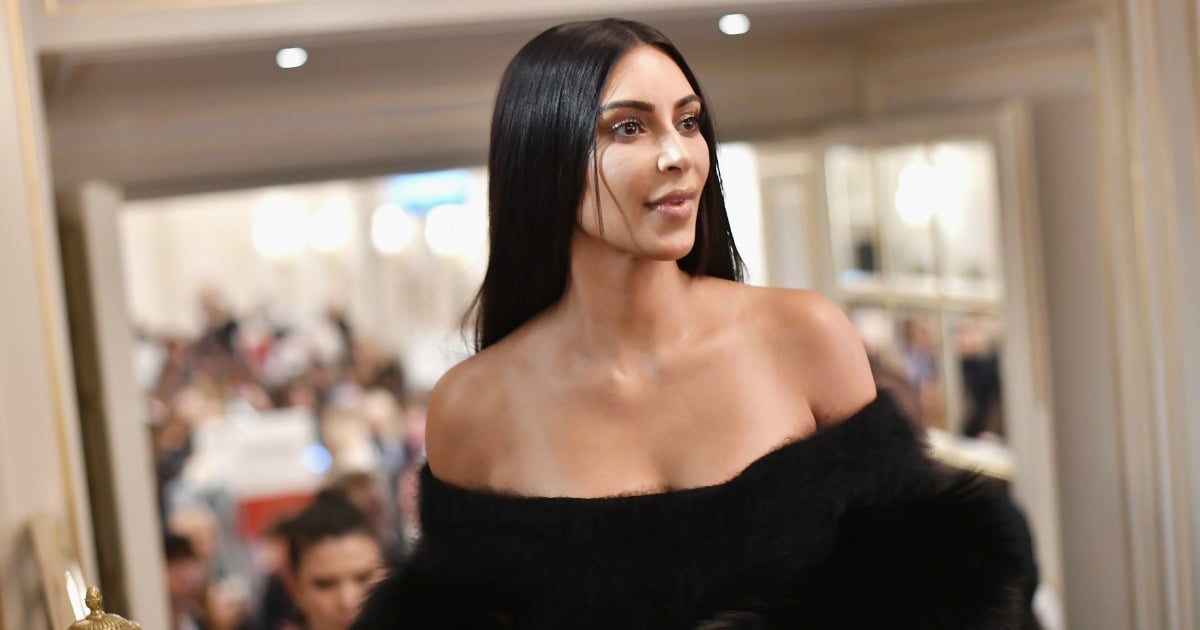 The Kardashians have backed away from social media in the days since the robbery.
Khloe said that the incident was "a wake-up call to make a lot of life adjustments".
"This is a really serious matter and for Kim, I think it's really personal as to when -- that emotional terror -- you could move on from that. I think for us it's all a wake-up call for all of us, but definitely just to make sure that our sister's okay."

When Ellen asked Khloe if this less visible side of the family more accustomed to plastering themselves all over social media was here to stay, Khloe implied that it was a deliberate decision to step back for safety reasons.
"[We want to] make sure that we are protected as well as possible. Like I said, we are a family and we will do this together and I think it is important to maybe make those adjustments. And [to] pull back a little bit is always smart."
"To not share as much anymore?" Ellen DeGeneres asked.
"Yeah," Khloe replied.
Earlier this week, Kris Jenner posted one of the few social media posts from the family since the robbery declaring in an Instagram post that she is "grateful for my family, who I love more than words can explain."
Comedian Kevin Hart, a guest host told Khloe he thought the trauma had brought the family closer.
"I think that's the dope thing about the Kardashian family is that you guys do stick together. So in a situation like this is something that's gonna bring you guys closer and you'll be able to make adjustments accordingly and move on," the comedian said.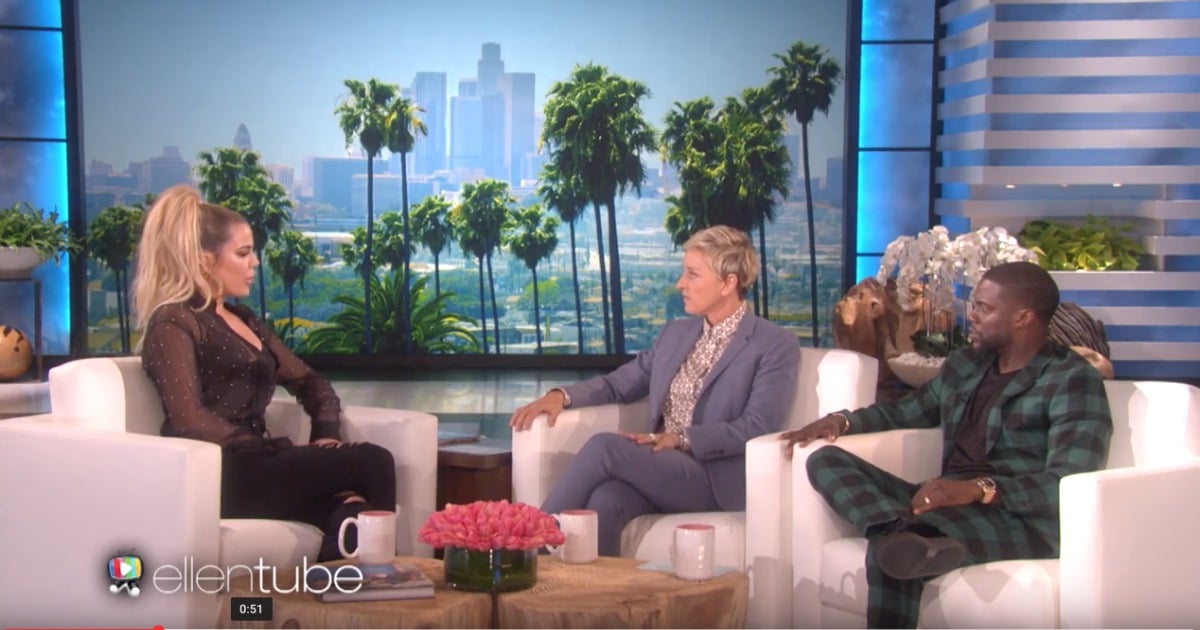 Comedian Kevin Hart, a guest host told Khloe he thought the trauma had brought the family closer. The Ellen DeGeneres Show.
The Washington Post reports that the scaling back of social media could cause Kim Kardashian to lose more than $1 million a month in revenue from Instagram ads and personal branded apps including her personalised emoji (Kimoji) and her game, "Kim Kardashian: Hollywood."
Khloe's interview comes as Kim Kardashian West's lawyers decided to take legal action against an online media outlet, MediaTakeOut.com for saying Kim Kardashian was wrongly portrayed as a liar and thief after she was attacked in Paris.
The lawsuit filed in Manhattan federal court seeks unspecified damages from MediaTakeOut.com. It says Kardashian West was victimised a second time when the website reported that she faked the robbery and lied about her assault.