If you are a member of the Kardashian Klan, good news comes in threes.
First, it was news that Kim and Kanye were expecting their third child via a surrogate. Then, jaws dropped when it was revealed that youngest Kardashian, 20-year-old Kylie Jenner, was pregnant with her first child with rapper boyfriend Travis Scott.
And just yesterday, the world learned that a third sister was about to become a mum.
Yes, it seems Khloe Kardashian is also pregnant. No, we are not dealing with the overload of mini Kardashian news.
Of course, fans are now scouring every Instagram post, every Snapchat and tweet to find the hints we all managed to miss that Khloe and her boyfriend, basketball pro Tristan Thompson, were expecting.
LISTEN: Three Kardashian babies are on their way. And the timing is very convenient.
And they may have found it.
Way back in June, Khloe posted a series of Snapchats of polaroid images of her and her 26-year-old boyfriend.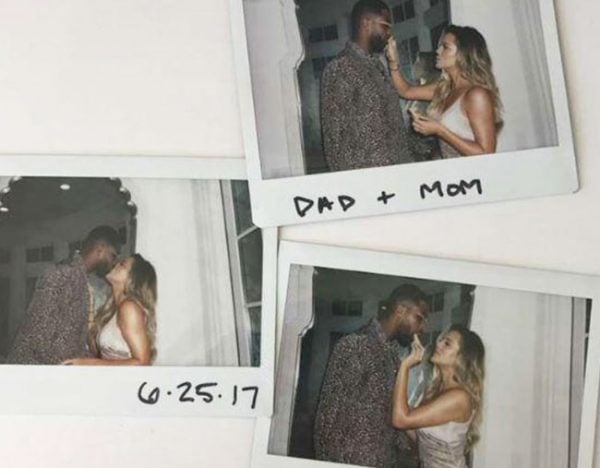 The polaroids were mysteriously captioned "Dad & Mom" and featured the date, "6.25.17.".
Three months and one day after she posted the snaps, news of her pregnancy broke. Curious first trimester timing, yes?
The pair have also been referencing each other as "momma" and "daddy" in Instagram comments of late.