This may come as a shock to some (read: none) of you, but Khloe Kardashian has admitted to dabbling in facial fillers.
While the 31-year-old has staunchly denied getting any form of cosmetic procedure in the past, she's now revealed the truth on the final episode of her talk show Kocktails with Khloe. 
While many say Khloe has had constructive surgery (nose job rumours are RIFE people), the reality star insists these claims are false, and says she only ever got non-invasive fillers once. But to say her solitary experience was a bad one would be a huuuuuge understatement.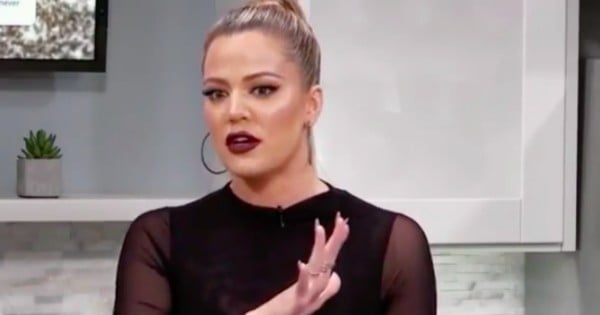 "My face was f**ked", the celeb told her friends, "I looked crazy and I still think the effects are in there. I went to have it all dissolved three times."
The timing of Khloe's cosmetic procedure coincided with ex-husband Lamar Odom's accident, which her surgeon believes affected the end result.
"I did it, and then Lamar's accident happened. I was so stressed out that the doctor (said) too much was happening to (my) real emotions."
"I'm afraid to do it again", she told the group.
Have you gotten facial fillers before? What was your experience like?