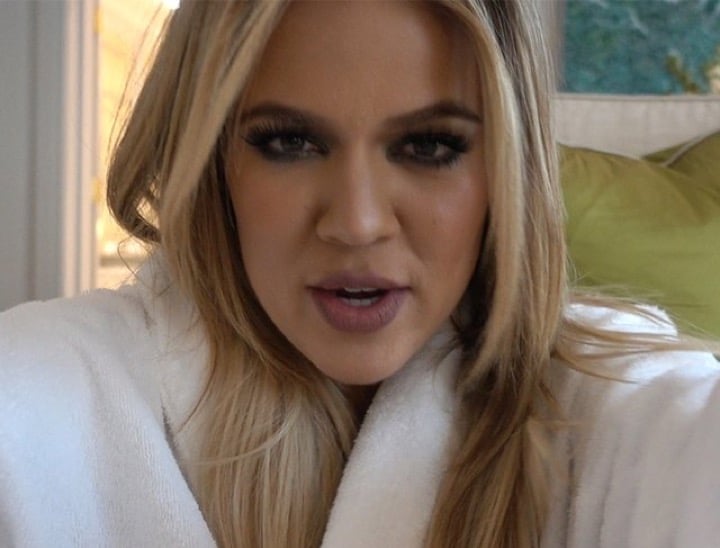 Aw, bless.
Some poor bloke thought he might get his shot at reality stardom after a romantic liaison with Khloe Kardashian right here on Australian shores.
He was mistaken.
Kardashian, 31, made the shocking admission that this one time, in Australia, she had a one night stand, on her website KhloewithaK.com.
"So I had a one-night stand with someone in Australia," the reality star, wearing a bathrobe, said in the video to her friend Malika Haqq, who had just made her own one-night revelation.
It seems that the guy in question was hoping it would be more than one night, though.
"But remember — then he came to the States and wanted to date me again. Do you remember?" Kardashian asked Haqq. "I never saw him again because I was like, 'Uh, no. You're not supposed to come here.'"