So, Khloe Kardashian is pregnant and the world finally knows. And she's definitely not shying away from talking about it, now that the news is out.
The 33-year-old, who is six months pregnant with her first child with NBA boyfriend Tristan Thompson, stopped by The Ellen Show to chat all things baby with Ellen DeGeneres.
And boy, did she deliver, shying away from approximately zero of the talk show host's questions.
From questions about her cravings, to whether or not she knows whether baby on board is a girl or boy, Khloe had all of her answers ready to go.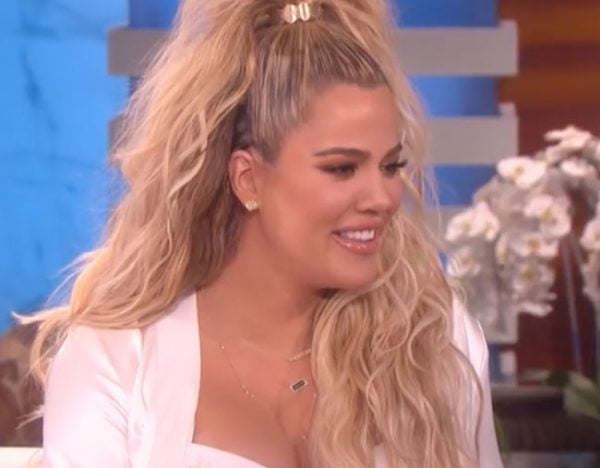 Here are the biggest things we learned.
1. She doesn't know the sex of her baby... yet.
While confessing she had not yet found out the sex of her baby, Khloe did say that she was planning on knowing very soon.
"There's too many surprises in this whole thing, that I'm definitely going to know," she said.
2. She's already got one name ready to go.
When Ellen suggested she help with naming her baby, Khloe revealed she already had one potential name picked out.
"I think if it's a boy, I'll go with [Tristan] Junior... for a girl I don't even know where to begin," she said.