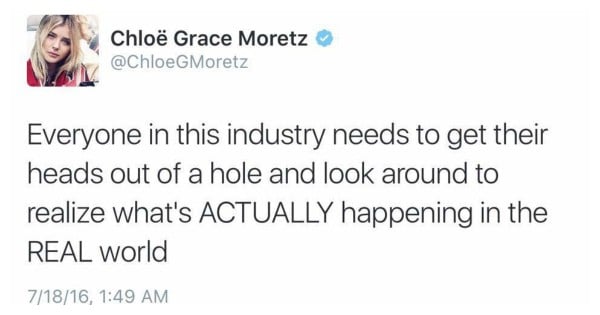 If there's one thing Hollywood's most famed family has proved in the past 48 hours, it's that they don't call their show Keeping up With The Kardashians for nothing.
Having released video footage that accuses Taylor Swift of being a big ol' liar yesterday, Kim Kardashian's younger sister Khloe has also taken to Twitter to feud with a celebrity, this time going head-to-head with Chloe Grace Moretz.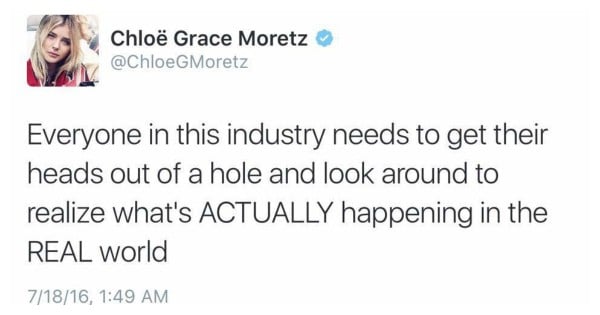 Chloe Moretz's original tweeet. Source: Twitter. 
On Monday, 19-year-old Moretz wrote on her Twitter account, "Everyone in this industry needs to get their heads out of a hole and look around to realise what's ACTUALLY happening in the REAL world. Stop wasting your voice on something so petulant and unimportant."
Perceiving the actress's message to be about the internet's stratospheric interest in the Kim/Kanye/Taylor saga, 32-year-old Khloe responded with what she believed was a photo of Moretz from the set of her recently released film Neighbours 2.