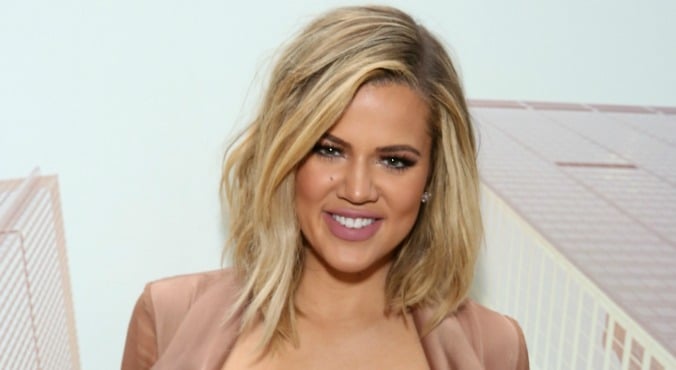 Image: Getty.
Say what you will about the Kardashian family, but those ladies sure know their stuff when it comes to hair and beauty.
This knowledge is largely circumstantial; they have 24-hour access to A-list stylists and makeup artists and can probably make it rain cash every time they step inside Sephora.
Regardless, when a Kardashian or a Jenner talks products, we listen — especially when those products happen to be in our financial reach.
Last month, Kim shared the two foundations she loves that cost less than $20, and now her younger sister Khloe has followed suit with her own cheap(…ish) recommendations.
On her website Khloe With a K, the 31-year-old has documented the six products she's "loving right now", and they all retail for US$30 or less. "They're just so f**king good! I keep buying them over and over again," she remarks.
Not all of her picks are available in Australia, but three are — and even with the exchange rate, they won't obliterate your savings account.
Watch: Speaking of affordable makeup, check out the new goodies you can buy at Witchery. (Post continues after video.)
Real Techniques brushes
Time to pop into Priceline, because these brushes are the real deal. They were designed by makeup artists Sam and Nic Chapman and promise "pixel perfect" looks.
Khloe loves them because "because they are so f**king glam", and we're not about to disagree with her — but it's the price point that really appeals to us.
You can pick up Real Techniques brushes for as little as $14.99 apiece, but there are also eye and base kits (contaning five and four brushes respectively) that'll give you a few dollars' change from a $50 note. Shop the whole range here.