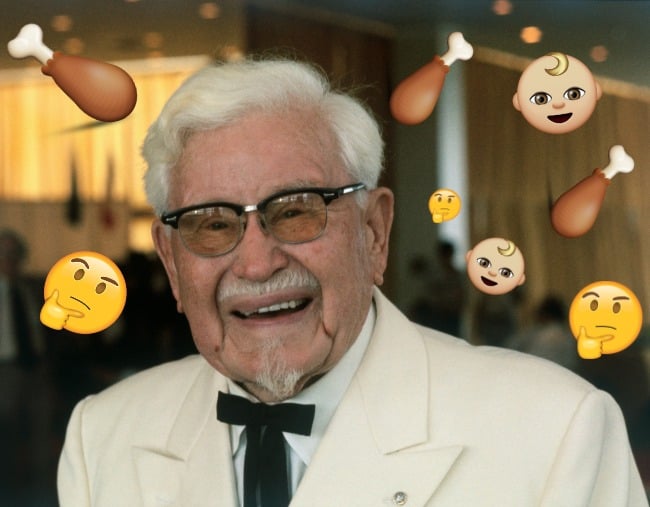 Yes, well. This is a real thing.
To celebrate the 128th birthday of Colonel Harland Sanders, the founder of KFC, the corporation giant will be granting a college donation to the first baby named Harland that is born on September 9.
"All you have to do is name your kid Harland on 9/9 and your kid could get $11,000 [$15,141 AUD] for college," KFC wrote as part of a video posted to their Twitter.
It's a great name for your baby. Just say it out loud. Harland. Plus, your greatly named kid could get $11,000 for college.

— KFC (@kfc) August 29, 2018