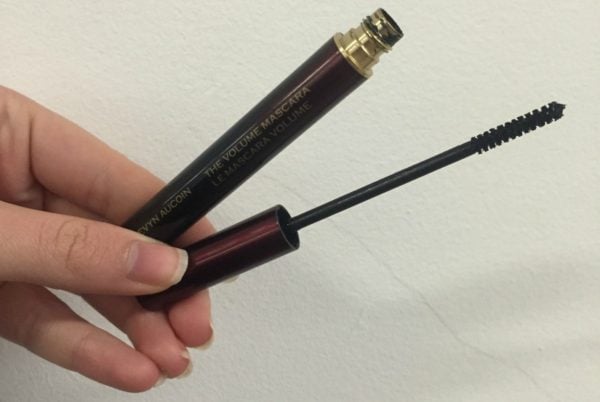 Humidity and I go together like chalk and cheese.
It sends my hair into a Monica-in-Barbados-worthy frizz ball and leaves me with smeared mascara the minute I step out of the door. Or at least it did – until I found the heat, sweat, humidity and tear-proof mascara that changed my life. (No, seriously.)
A warm round of applause for Kevyn Aucoin Volume Mascara, please.
Our paths crossed a day before I headed off to the Northern Territory. Forget crocodiles or sunburn, it was the looming threat of constant panda eyes that weighed on my mind, so I decided on a last-minute trip to Mecca Maxima to see if I could find a solution.
Watch: Our top three frizz-fighting hacks. Post continues after video.
Keen on an in-and-out-in-two-minutes job, I grabbed the first tube of mascara marked "waterproof" and was about to head to the checkout when a friendly sales assistant asked me if I needed any help.
About to shrug her off, I mentioned my task and asked if she had any recommendations. Within seconds she was pressing a tube of the Kevyn Aucoin Volume Mascara in my hand, singing its praises. With a price tag of $41, my drugstore-mascara-loving heart did skip a beat, but convinced by her advice (and her own enviable lashes) I handed over my card.
It may be the greatest decision I've made all year.