Kevin Spacey's brother has spoken out in the wake of the slew of sexual harassment allegations leveled towards his famous brother.
In an exclusive interview with The Sun, Randy Fowler admitted he's been waiting for this moment for years.
Fowler, now 61, is a Rod Stewart impersonator and limo driver based in Idaho in the United States. He hasn't spoken to his actor brother for a number of years.
Fowler believes the House of Cards star changed his name and turned to acting to mask his "dark side", and hide his true sexuality, after a difficult childhood plagued by abuse.
"Kevin turned to acting as a little kid. He ditched the name Fowler and created the character of Kevin Spacey to mask a monster. It helped him hide from his demons," Fowler said from his home in Idaho.
LISTEN: We need to talk about Kevin Spacey. Post continues after audio…

"He struggled with his sexuality, always denying he was gay. On stage he pretended to be somebody else. It gave him power, transformed him.
"We grew up with abuse and neglect in a house of horrors. Our violent dad whipped me with a riding crop … I've never had children in case that evil personality could be passed on.
"Now it sadly seems one of us may carry those twisted genes and that person might be Kevin."
Last week Fowler told the Daily Mail he and Spacey, along with their older sister Julie Ann, were brought up by a Nazi father who raped Fowler and brutalised the family so badly they referred to him as The Creature.
Their father, Thomas Geoffrey Fowler, allegedly joined the American Nazi Party when the brothers were still really young.
Fowler described Spacey as an "empty vessel" who's only ever had a real relationship with his mother.
"Neither of us had a chance growing up with two such damaged parents. I went through three marriages and 40 affairs," he told the Daily Mail.
Fowler told The Sun Spacey isn't acting when he plays "sinister characters", he's just being himself.
"I've long suspected there was a dark side to him. I just hope he gets the help he needs so nobody else is harmed by him," he said.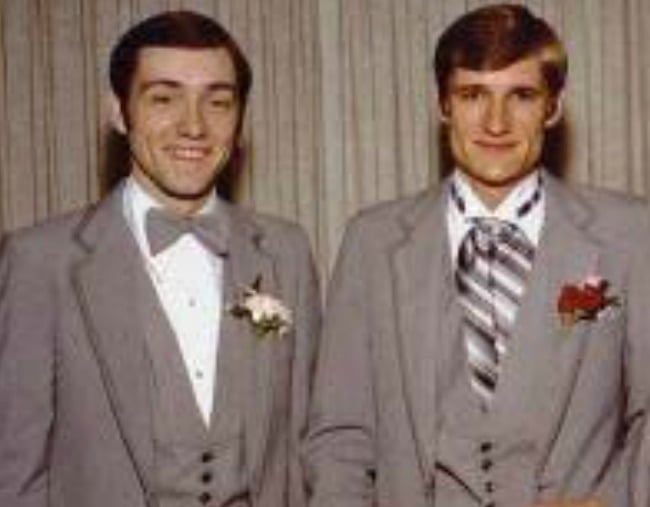 Spacey's mask first started to slip in 2004 when he claimed he had been mugged while walking his dog in a London park at 4am.
"That was when the wheels of his fake life first started to come off. I thought then it was only a matter of time before the world would know the real Kevin Spacey," Fowler said.
"He'd been trying to lie about who he was for years. In interviews he reinvented his entire childhood."
According to Fowler, Spacey has been lying about his childhood in interviews for years, taking pieces of Fowler's own childhood and claiming them as his own.
"He has taken pieces of my life and claimed them as his own, trying to portray a man who was a troubled child saved by the theatre."
Fowler, who is now writing a book about the family's history, said Spacey was a "shy and introverted" kid who attended ten different schools in ten years.
Although Fowler and Spacey were inseparable growing up, they haven't been in each other's lives for a long time.
Fowler believes he reminds Spacey too much of his childhood so he's cut him out of his life. The brothers have only seen each five times in the last three decades.
"I think I reminded him of 'Kevin Fowler' and our childhood. He wanted to get away from that."
"When mum was dying of a brain tumour in 2002, he didn't call me until she was so sick she was a vegetable. He robbed me of my last chance to talk to her."
Fowler says he's speaking publicly now because he wants to offer some support to his brother.
"I'm speaking out because I want him to know I'm here for him if he needs me," he said.