Someone at The Graham Norton Show stuffed up. In the middle of this, a moment in which Hollywood's entrenched culture of sexual assault and harassment is finally being interrogated, the British chat show chose to look the other way on Friday night.
In a tone-deaf booking choice, convicted domestic abuser Mel Gibson appeared on the same episode as alleged gender violence victim, pop singer Kesha.
The decision to feature the 61-year-old actor was, on its own, enough to anger audiences, with several questioning via social media whether he deserved to be given such a platform, whether a few years on Hollywood's naughty step is punishment enough for racism, anti-Semitism, and verbal and physical abuse.
Even Gibson seemed miffed by his comeback, which kicked off in earnest with his Oscar-nominated 2016 film Hacksaw Ridge.
"I am surprised, as I have been digging a ditch for the past 10 years," he told Graham Norton.
"Quite frankly, it's been a lot of hard work personally and professionally, but the work goes on as I think it does for most of us."
Gibson, who stars in upcoming film Daddy's Home 2, was accused by then-wife Oksana Grigorieva in 2010 of attacking her while she was pregnant with their son, knocking out her two front teeth. He was found guilty of battery, but had his conviction wiped after completing three years on probation, 16 hours of community service and 52 weeks of counselling.
The previous year, audio of a phone call between the pair was released in which Gibson could be heard hurling insults at the Russian-born model/singer over her tight clothing: "You go out in public and it's a f****** embarrassment to me! You look like a f****** b**** on (ecstasy). And if you get raped by a pack of n*****s it'll be your fault. All right? Because you provoked it."
Speaking out cost Grigorieva more than 98 per cent of her US$15m ($19.7m) custody settlement deal she'd struck with Gibson.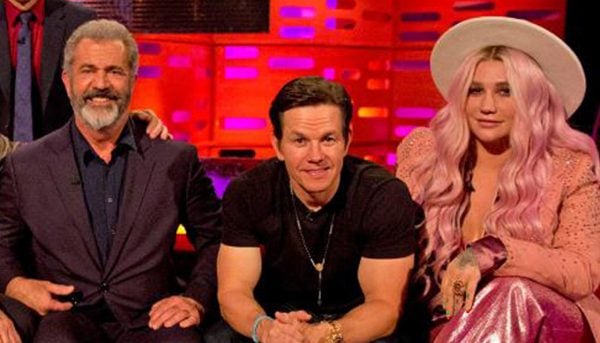 Meanwhile, in 2014 Kesha (born Kesha Rose Sebert) accused her former producer Lukasz 'Dr Luke' Gottwald of sexually, physically, verbally and emotionally abusing her over the course of a decade. The former record label head counter-sued for defamation, and alleged the accusations were an attempt to "extort" him into releasing her from her exclusive recording contract.
The 30-year-old's legal fight continues, and has been met with a swell of public support from fans and other high-profile recording artists (Pink, Lady Gaga, Ariana Grande, among them).
As she told Lenny Letter, "I have realised through this long journey of ups and downs that if I'm lucky enough to have a voice that people listen to, then I should use it for good and for truth... Finding the strength to come forward about these things is not easy, but I want to help others who are going through tough times."
The women of Mamamia Out Loud unpack what's happening in Hollywood. (Post continues below.)

And there they were on Friday night, an advocate and a perpetrator, side by side.
Of course, The Graham Norton Show is a celebrity chat program. Its purpose is shallow amusement, entertainment; no one expects its comedian host to interrogate guests about their abusive behaviour - there's just no punchline in that.
But to place a man convicted of violence against women on the same couch as an alleged victim?
An oversight, in the least. Insensitive, even offensive, at worst.