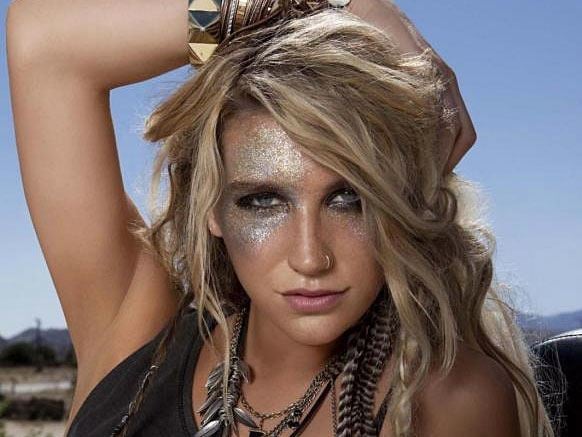 The artist formerly known as "Ke$ha" is out of rehab and making some major  changes. The first whopping life-change? A new name. Or, more accurately, a sensible version of her own stage name.
Yep, Ke$ha is dropping the dollar sign in favour of an ordinary letter S.
It's the end of an era. No longer can we high-five ourselves for hilariously pronouncing her name "Ke Dollar Sign Ha".
From now on, rapper Fifty Cent is the only musician currently referring to himself with the name of a currency. These are dramatic times.
The real sign that Kesha's taking her name change seriously is that she's changed her twitter handle from @Ke$shasuxx to @KeshaRose. Which is actually the pop star's real birth name – in full, it's Kesha Rose Sebert.
The dreadlocked 27 year old singer just returned from a rehabilitation centre in Illinois, USA, where she was treated for an eating disorder. She was snapped at LAX Airport on Thursday with her trademark rainbow hair and a jumper aptly reading "Ima Survivor."