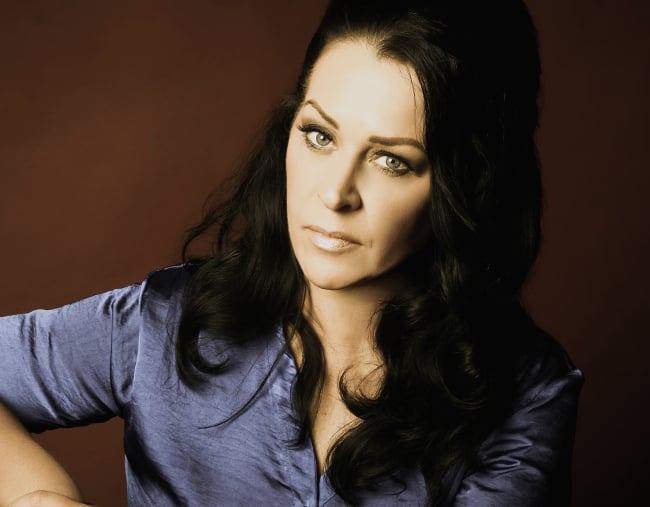 During her seven-year stint in prison, Melbourne mother and high-profile white-collar criminal Kerry Tucker brushed shoulders with some of Victoria's most notorious female crime figures. Women who, like her, had earned headlines and a household name for all the wrong reasons.
Among these women was, Roberta Williams, the ex-wife of underworld figure, Carl Williams. Serving time for credit card fraud, Roberta was better known for her seat at the centre of Melbourne's gangland war, and was later immortalised by Kat Stewart in the wildly popular Underbelly television series.
In this extract from her book, The Prisoner, Kerry tells of her first encounter with the "C-list" celebrity criminal.
***
The first time I met her was on an otherwise quiet Sunday afternoon in the Visitor Centre.
I had fought very long and very hard to have Shannyn and Sarah visit with me alone – completely free from interference from my ex-husband or anyone else. Those precious hours together were almost at the spiritual centre of my life; times when I could just be Mummy and attempt to nourish the strained bond with my girls.
The Visitor Centre was a sacred escape hatch. Then Roberta Williams had turned up.
I was sitting outside in the sun with Shannyn and Sarah when Roberta sauntered past with her own daughter in tow. Her gorgeous little girl had her hair in braids and someone mentioned how nice they looked.
"Yeah, f***ing oath. It'd wanna look good – that shit cost me $1700," Roberta bragged in a loud, hacksaw of a voice.
My girls looked at me with a mixture of alarm and confusion but Roberta just continued spouting obscenities like she was on the set of a hip-hop video shoot.
"The f***ing dog motherf***ers have got me down in the slot because they're so f***ing worried about what might happen if they put me on the compound. F***ing stupid c****s have got no f***ing idea . . ."