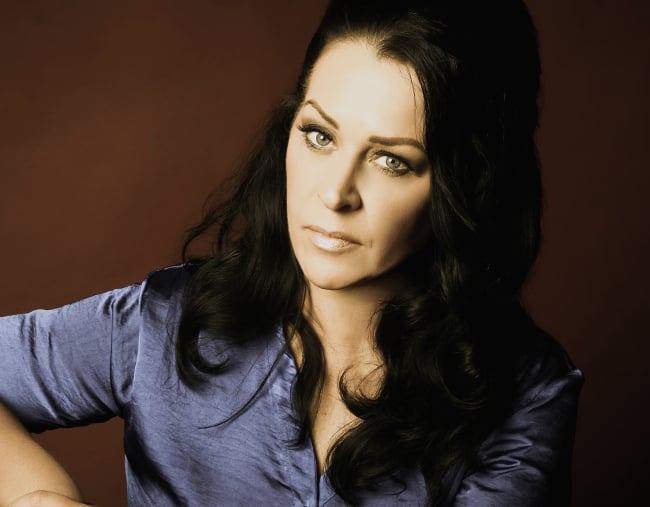 During her seven-year stint in prison, Melbourne mother and high-profile white-collar criminal Kerry Tucker brushed shoulders with some of Victoria's most notorious female crime figures. Women who, like her, had earned headlines and a household name for all the wrong reasons.
Among these women was, Roberta Williams, the ex-wife of underworld figure, Carl Williams. Serving time for credit card fraud, Roberta was better known for her seat at the centre of Melbourne's gangland war, and was later immortalised by Kat Stewart in the wildly popular Underbelly television series.
In this extract from her book, The Prisoner, Kerry tells of her first encounter with the "C-list" celebrity criminal.
***
The first time I met her was on an otherwise quiet Sunday afternoon in the Visitor Centre.
I had fought very long and very hard to have Shannyn and Sarah visit with me alone – completely free from interference from my ex-husband or anyone else. Those precious hours together were almost at the spiritual centre of my life; times when I could just be Mummy and attempt to nourish the strained bond with my girls.
The Visitor Centre was a sacred escape hatch. Then Roberta Williams had turned up.
I was sitting outside in the sun with Shannyn and Sarah when Roberta sauntered past with her own daughter in tow. Her gorgeous little girl had her hair in braids and someone mentioned how nice they looked.
"Yeah, f***ing oath. It'd wanna look good – that shit cost me $1700," Roberta bragged in a loud, hacksaw of a voice.
My girls looked at me with a mixture of alarm and confusion but Roberta just continued spouting obscenities like she was on the set of a hip-hop video shoot.
"The f***ing dog motherf***ers have got me down in the slot because they're so f***ing worried about what might happen if they put me on the compound. F***ing stupid c****s have got no f***ing idea . . ."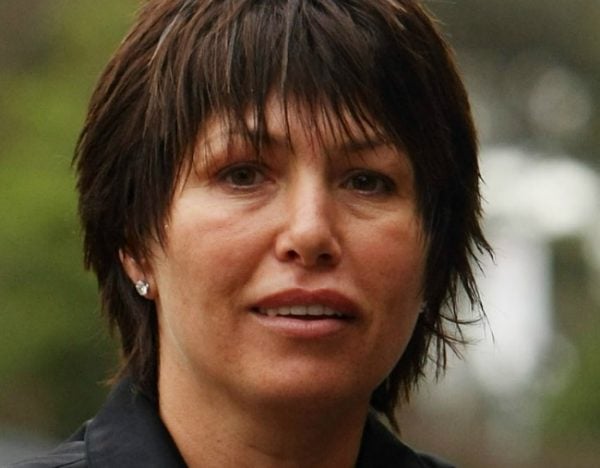 By now the girls were completely shocked by the angry, fetid invective that poured out of Roberta's mean little sewage pipe of a mouth. So was I.
"Come on, girls, let's go inside for a while," I said, taking them each by the hand and ushering them into the Visitor Centre building. "Don't worry about that lady, she's silly. I think she's a little bit angry to be honest and doesn't really understand what she's saying."
Internally I was fuming but I kept a calm and happy face on for the rest of the girls' visit. An hour or so later Roberta and I were locked in a holding cell together, waiting to be strip-searched and returned to our units.
"You must be Roberta Williams," I said flatly.
"Yeah, you probably knew that though, eh?" she said, clearly delighted by her C-list status.
"No, I didn't know that," I said. "I was just guessing. But since we're acquainted now, let me tell you that after the language you used in front of my little girls, my ex- husband will probably stop visits. He will stop me from seeing my children because they will go back and tell him what you were like with your 'f***ing c***' this and your 'dog motherf***er' that."
"I'm . . . I'm f***en Roberta Williams!" was all she could manage in response.
"Well, I'm Kerry Tucker!" I explained.
"So? I was married to Carl Williams!"
"I was married to Colin Tucker!"
"Who the f*** cares?"
"That's my point exactly, sweetheart. Now, if you ever do that again in the Visitor Centre, I'm going to let everyone on the compound know that you have just risked their visits with their children."
Extract from The Prisoner by Kerry Tucker, published by William Heinemann on 16 April 2018, RRP $34.99
For more about Kerry's experience on the inside, listen to her chat with Mia Freedman on No Filter.

Want to hear to more?  Subscribe to No Filter.
Featured image: Blush Creative.