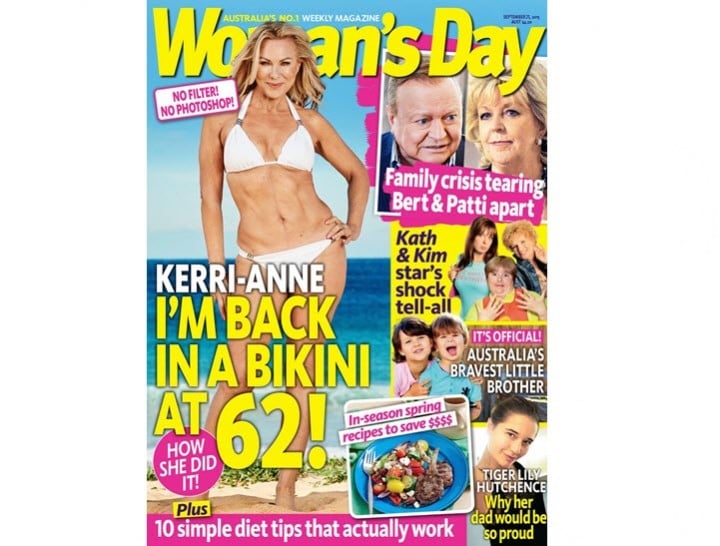 At some date in history, someone apparently informed the divine Kerri-Anne Kennerley that she was no longer permitted to wear a bikini.
Whoever they were, they were FOOLS.
We already knew that KAK was the owner of Australia's best bum:
And now KAK has popped that bum into a two-piece, for the cover of the latest issue of Woman's Day.
"I'm back in a bikini at 62!" Kerri-Anne trumpets from the cover.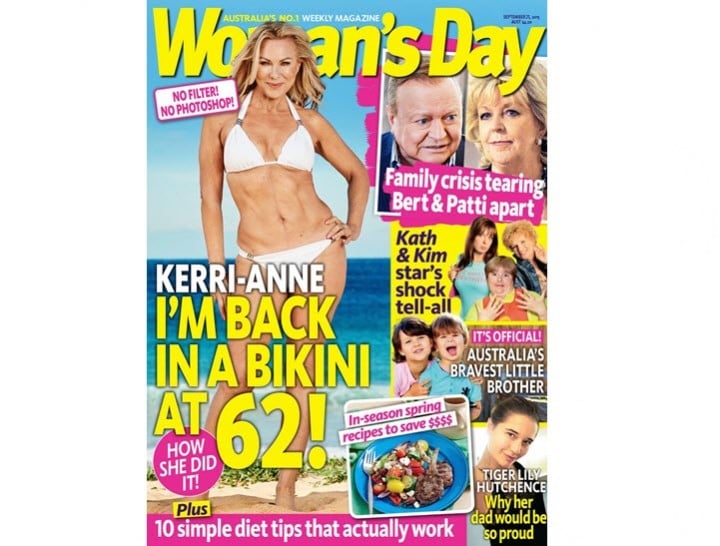 And just in case you were wondering, "No Filter! No Photoshop!" were used in the making of this image.
Of all her achievements — Kennerley is a stalwart of the fickle TV industry whose career began when she was just 13, an actress and a singer, an interviewer who handled a drunk John Stamos with such class, a phoenix who rises from the ashes of any career setback only to go on to greater success, and a breast-cancer survivor — this is apparently one of her greatest.