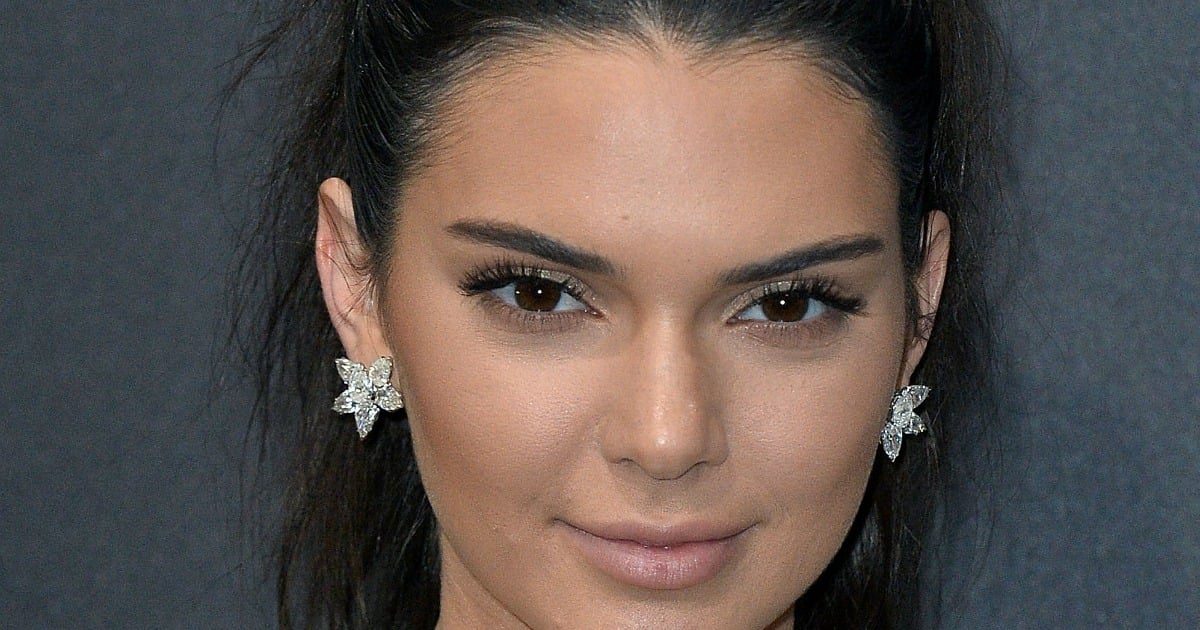 Kardashian Land is a sibling rivalry battleground. Kourtney, Kim, Khloe, Kendall and Kylie are all constantly hustling to aspire and achieve, with the help of momager Kris Jenner, of course.
But if there was ever any doubt, the second youngest of the klan, Kendall, just proved she's The Most Successful Person in her family. Not an easy feat to pull off.
And all it took was one photo.
Sharing the news on Instagram, the 20 year old revealed she'd landed arguably the biggest honour a model can receive – the cover of Vogue's September issue. You know, that fancy issue – the biggest and most important of the year – that dictates the trends for next season.
  "In a room with a bunch of people I love, looking at this cover made me cry. I F**KING DID IT. SEPTEMBER VOGUE. This is the coolest thing ever!" she wrote.
"Can't thank you enough Anna [Wintour], for giving me the honor."
Kim Kardashian may have been the first with her "April" Vogue cover, but Jenner has gone one step better.
 It's the latest in a long line of modelling accolades for Jenner, which include walking the runway for just about any designer you can name including Chanel, Givenchy and Balmian, several magazine covers, and being named the face of cosmetics giant Estee Lauder. All of this has been achieved in the last two years.
Watch: What the Kardashians are really work. Post continues after video.
She was first signed to a modelling agency when she was 14 years old.
If you thought the rivalry with your siblings was bad, take a moment to consider what it must be like in the Kardashian family… (
Post continues after gallery.)
Kendall Jenner on Instagram
 Fortunately (or publicly at least), there was no sign of competition or jealousy towards Jenner here. Instead, the whole family took to social media to celebrate and congratulate her.  
And for anyone who dared to question whether Jenner deserved it, they had Khloe Kardashian to answer to.
Khloe in particular decided to share an extremely heartfelt and personal ode to her sister with her 53 million Instagram followers.
"I wish people realise how many sacrifices you have made. How many family events you had to miss out on. How many times you weren't able to hang out or do the normal social thing at 20 because you were working. How many things you've missed out on because you have been focused and prioritizing," she captioned her Instagram post.
"The endless times you were homesick and lonely. Congratulations to one of the sweetest, most humble and down-to-earth girls! Your passion, bravery and drive helped get you here! Kenny, I am so proud of you for reaching one of your so very high goals! It's only the beginning! Your future has no limits! I have loved watching you sparkle! I can't wait to see the fireworks you create!"
Image: Getty.