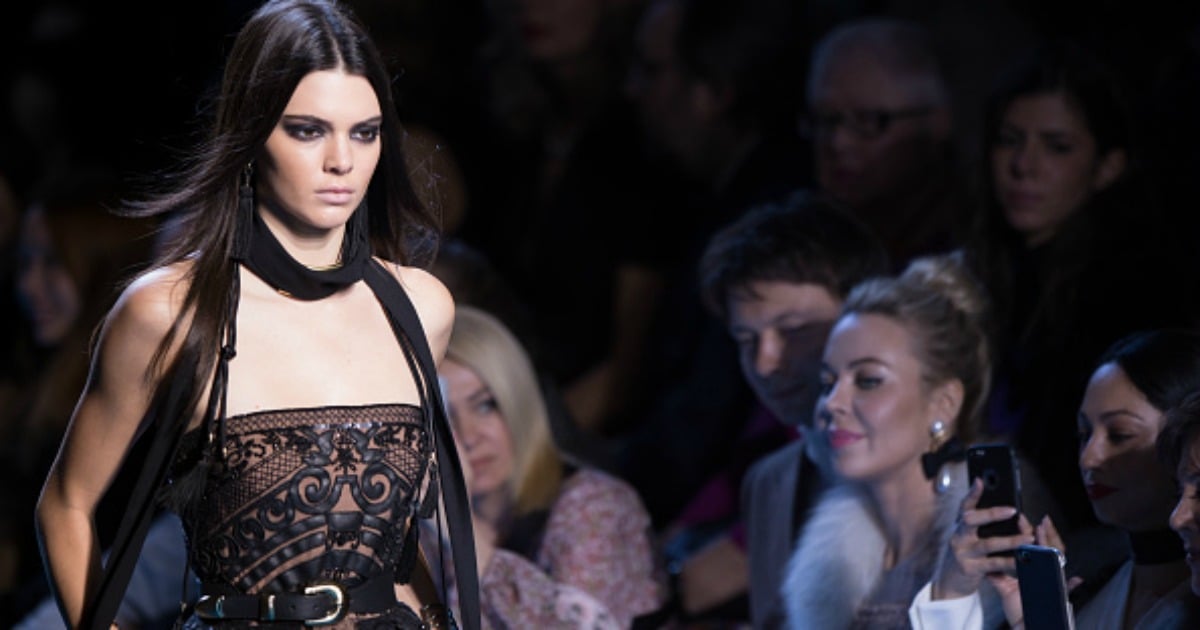 When it comes to opinions that "matter" in fashion, Grace Coddington is up there with US Vogue editor Anna Wintour.
Coddington, 75, recently weighed in on the reason models like Kendall Jenner and Gigi Hadid are not "real" supermodels.
She reckons it's all down to their ultra-rapid ascension to fame. Ouch.
"It's much better when the girls are hungrier, and by hungrier I don't mean anorexic, I mean eager," she told the audience at a recent Vogue 100 Festival talk.
"When they are eager, that's when you have a relationship," Vogue's creative director at large continued.
Having risen to the highest echelons of modelling so quickly, Coddington feels that the pair didn't have to work the hard yards many of the world's other iconic models once had to.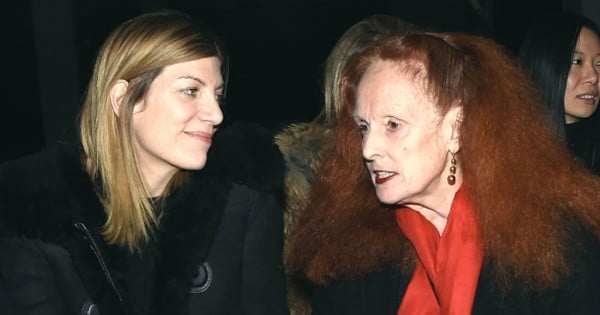 Coddington (right) sitting front row at New York Fashion Week. Source: Getty.
Earlier this year, Coddington told Refinery29 that one "problem" was social media.
"It sort of annoyed me at first, but I do think both Gigi and Kendall are really good models, and that they could've [gotten where they are] without all that Instagram," she said.
"It's just now that everybody is judged by how many followers they have and things like that - which is a shame. It's almost like, if you ram it down your throat, I find it unattractive."
And if there's one that has more "ram it down your throat" than anyone else on the catwalk, it's surely Jenner, who famously banned her family from her shows due to the circus that tends to follow them.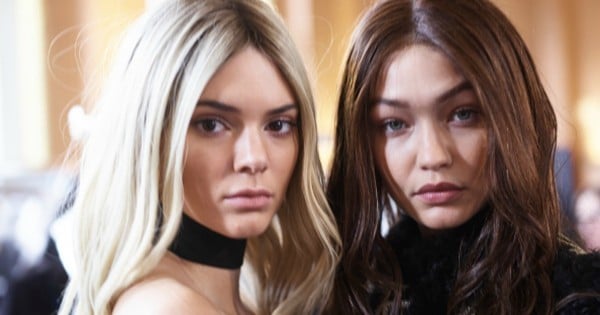 Jenner and Hadid swapping hair colours for the Balmain show. Source: Getty. 
A model herself, Coddington won a Vogue modelling competition in her teens, eventually achieving icon-status in the '60s. No, there was none of this funny "Instagram" business back then to get in the way.
Despite disagreeing with Jenner's rise to fame, Coddington went on to explain that she "didn't fall in love with her," simply because she "didn't have time".
"It was so quick. It's much faster and you don't have time to have a relationship with these girls," she continued.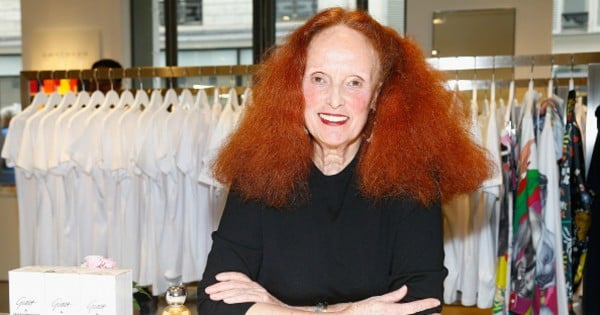 All hail the Cod! Source: Getty. 
"By the time I worked with Kendall she was already really famous," but she did add that Jenner was "a lovely girl."
While it's clear Coddington isn't Jenner's biggest fan, the second youngest member of the Kardashian Klan says her family name has actually worked against her in the modelling world. (Post continues after gallery.)
The life of Kendall Jenner.