The extent of abuse from the man stalking model and reality TV star Kendall Jenner has been revealed in new court documents.
Jenner, 21, is seeking a restraining order against Thomas Hummel, 62, who had been sending her threatening letters on a daily basis since February.
Hummel claims he met Jenner in a Costco shop when she was 3 years old and has been in love with her ever since, TMZ reports. The letters also reference a time he "met" her in a post office when she was 13.
Throughout his messages, Hummel begs Jenner to respond and when she doesn't, his declarations of love escalate into threats and derogatory language.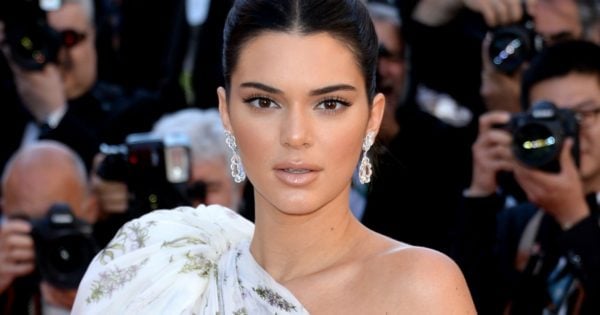 He calls Jenner an "internet wh*re" and labels her behaviour "purile and self-centered."
"You seem to be made of money and crassness. Is it fun?" one of the letters reads. "You've been living like this for years. You seem to think that piles of money justify anything."
Blac Chyna & Rob Kardashian explained. Post continues below.

Hummel also shares bizarre conspiracy theories, such as Jenner's mum, Kris, plotting to have her daughter raped at a birthday party.
The restraining order was granted and Hummel must cease all contact and not come within 100 yards of Jenner.
How terrifying.