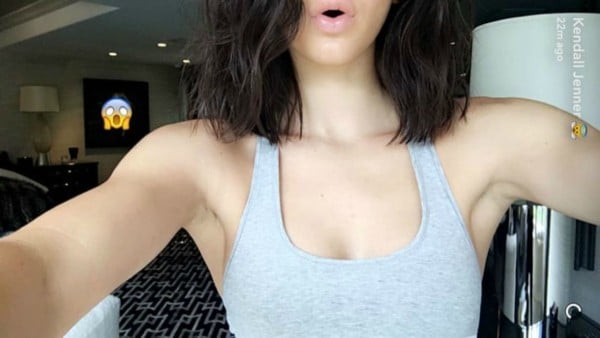 The Kardashians seem to change their hair more than most of us change our clothes. From Kylie Jenner's ever changing rainbow wigs to Khloe Kardashian's short-long-short-long again yo-yo hair length, it's become more shocking if they decide to keep a 'do rather than change it.
The one exception? Kendall Jenner. Well, until now.
The model gave a sneak peek of her major hair change on Snapchat, with her previously chest-length dark hair looking significantly shorter.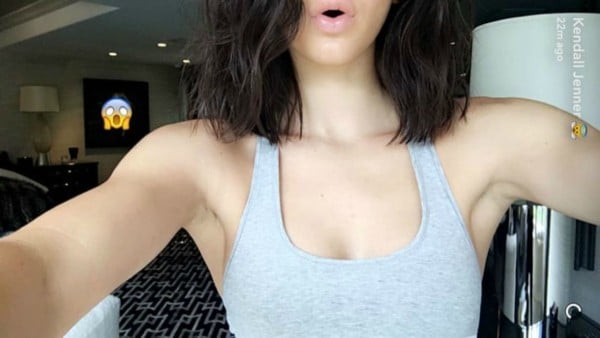 Image: Snapchat/Kendall Jenner
Much shorter, indeed.
The new choppy cut looks strikingly similar to sister Khloe Kardashian's latest chop and favoured style, the lob.
So was Jenner doing what every little sister is prone to do and copying Khloe? Look, probably not. Watch: All the short hair inspiration you need. Post continues after video.