It's been almost six months since Kendall Jenner appeared in the ill-fated Pepsi commercial that sparked astonishing backlash when it appeared to trivialise the Black Lives Matter movement.
And yes, we're still talking about it.
For the first time, the world has been able to see how the controversy affected the 21-year-old first hand, on the season 14 premiere of Keeping Up With The Kardashians.
The ad in question features black, white, transgender, gay and Muslim people marching in an ambiguous protest, holding signs printed with messages like "join the conversation" and "love".
Jenner, who is wearing a blonde wig and is working on a photo shoot in the ad, then decides to cast off her 'costume' and join in on the protest.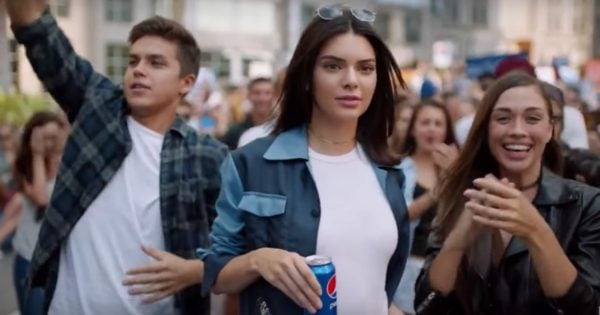 The ad ends with Jenner handing a police officer a can of Pepsi.
The police officer smiles. The protesters cheer. Everything is right again in the world, thanks to Pepsi...
... Except that premise is so stupid it's laughable, and the company swiftly pulled the ad from screens and issued an apology.
At the time, Kendall stayed silent on the controversy, deleting all references from her social media to the ad.
Here's what happened behind the scenes.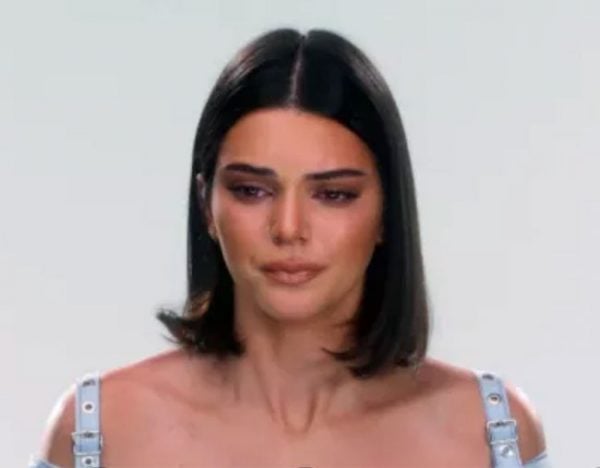 "I trusted everyone, I trusted the team," Kendall told big sister Kim.
"After I saw the reaction and I read what people had to say about it, I most definitely saw what went wrong... I completely shut down.
"I just feel really, really bad. I feel really bad that anyone was ever offended. I feel really bad that this was taken such a wrong way.
LISTEN: Three Kardashian babies are on their way. And the timing is very convenient.
"I genuinely feel like s***. I have no idea how I'm going to bounce back from it. I don't even know what to do."
Speaking to the camera, Kendall added that she "felt so f***ing stupid" for getting involved, adding she would "never purposely hurt someone".
"I would, obviously, if I knew this was gonna be the outcome I would have never done something like this," she said.
The award-winning podcast Mamamia Out Loud is doing their first live show. There will be laughs, disagreements and you can meet the hosts afterwards! We're also donating $5 of every ticket price to Share The Dignity so grab your friends and come along to share the love and laughs, get your tickets here.