For the first time in 15 years, the inimitable Gisele Bundchen has been knocked off her post as the world's highest-paid model with an incoming Kendall Jenner nestling herself in the seat.
Jenner, who is just 22 – and (as a fun fact) was only seven years old when Bunchden first made the list – took home a mammoth $22 million in the last financial year.
Jenner's face is a recognisable one, her brown hair falling to her shoulders and her height towering over her sisters who we know so well. She's now not just the daughter of Caitlyn and Kris and the sister of Kim, Khloe, Kourtney and Kylie, but also the Vogue-starring, Victoria's Secret-strutting high fashion model. The highest paid model, in fact, happens to come from a family of stars.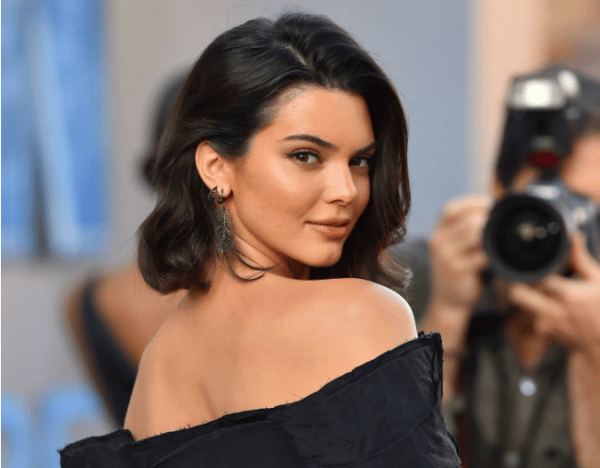 It would be foolish of us to not consider the overlap between the success of the Kardashian empire and Jenner's success on the runway. That's not to say she didn't earn her place at all. But it is to say personal brand has an impact on a model's career far more than the model's modelling.
Consider this, from Forbes, when awarding Jenner the throne of richest model:
Thanks to an Instagram account that lets her disseminate advertisements to 85 million followers, Jenner tallied a career-best total in the 12 months to June from favorable deals with Estée Lauder, La Perla and Adidas, among others. Paychecks from her family's reality TV show, her Kendall + Kylie clothing line with her sister, Kylie Jenner, and numerous social media endorsements juice her modeling money.
Kendall Jenner is brand first, influencer second and model third. And when big contracts from Estee Lauder come knocking, they know who they're signing up. In fact, they're signing two for the price of one: Jenner the Kardashian and Jenner with the pretty face.
"With social media, there are more opportunities to create your own content and use your voice," Ivan Bart, President at IMG Models, told Forbes. "The stars are using it."
Kendall Jenner, you could therefore argue, is the world's richest model because modelling isn't just about looks anymore.
Consider the models that round out the top three.
Next comes Bunchden who is the second highest-paid model in the world despite retiring from the catwalk last year. This year, she's kept her modelling to a minimum, posing for adverts for Carolina Herrera fragrances, Arezzo shoes and Vivara jewellery. Bunchden's value now comes from being, well, Gisele.

Listen: The Kardashians had us all fooled because no babies were announced in the first episode of season 14.

And in third place? In third place came Chrissy Teigen, who joined the list for the first time despite no longer modelling for Sports Illustrated. Instead, Chrissy Teigen has garnered a kind of cult-like following online for her personality, not her face. And that, according to Forbes, has been the most lucrative thing of all. According to the magazine, Teigen "mints millions" from deals beyond fashion, including adverts with beverage brands such as Vita Coco and Smirnoff.
But perhaps it's Ashley Graham who puts it best, as the first ever curve model to make the highest-paid rankings, coming in tenth.
"It is not about who has the highest cheekbones anymore," the 30 Under 30 honoree told Forbes in 2016. "It is really about how to be a boss, a brand and a businesswoman."
And it's because of that Kendall Jenner turned her reality TV fame into a credible, and later incredible, modelling reign.