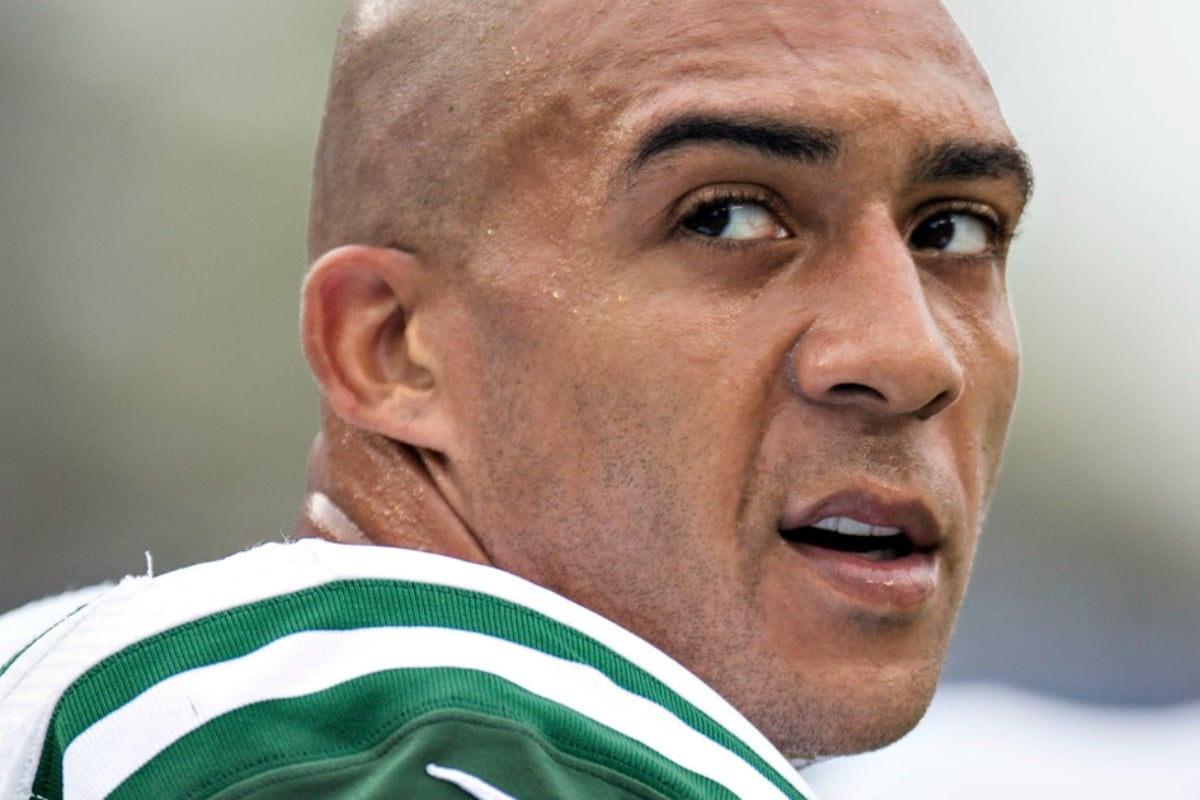 Just hours ago, Kellen Winslow Jr, who earned more than $40 million as an American footballer, was facing the prospect of life imprisonment.
Then, a mistrial was called on eight of the 12 charges brought against him.
He will remain in prison, but for only nine years. And there will be a retrial.
Winslow, 35, was convicted of raping a then 58-year-old homeless woman in May 2018.
Watch: Women and violence, the hidden numbers. Post continues. 
Jane Doe No. 2 was approached by Winslow in a public place and at the time she had no idea he was 'famous'.
He invited her to go out for a coffee, and when she accepted, he drove her to a dark roadside spot where he violently raped her.
Winslow was also charged with sodomy which allegedly took place during the same encounter. The jury could not come to a consensus – hence the mistrial.
There was more.
The former NFL player was also found guilty of indecent exposure after flashing a 57-year-old woman while she watered her garden, and a lewd act where he touched himself and put his erect penis in front of the face of a 77-year-old woman at a gym in California.
Multiple women testified against Winslow, who has been married to Janelle Winslow for 13 years, in court.
The father of two was accused of picking up a 54-year-old hitchhiker in May last year, before proceeding to rape her in the parking lot of a shopping centre.
Since the news of his charges, another woman has come forward who says Winslow raped her in 2003 when she was a 17-year-old high school student.