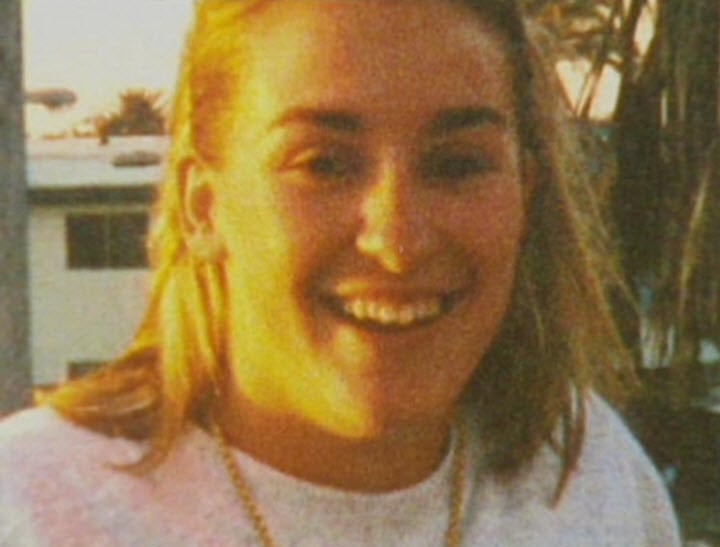 A look into the mind of one of Australia's most unlikely killers.
How does a talented and popular young woman who taught sex education to teenagers find herself pregnant five times with unwanted babies. And why did Keli Lane, who adopted out her third and fifth children, kill the fourth? Why didn't she adopt Tegan out too?
In a new book 'Why Did They Do It' respected journalist Cheryl Critchley teams up with esteemed psychologist Dr Helen McGrath to dissect some of the big cases that stunned Australia and take us inside the minds of Australia's most unlikely killers. Keli Lane was one of them .
If Tegan Lane were alive today, chances are she'd be tanned and fit like her mother, a talented sportswoman who represented Australia as a water polo junior. Tegan would probably be enjoying an outdoor lifestyle on Sydney's northern beaches, maybe studying at university and hanging out with friends like her mother did as a teenager. Like most young adults in this relatively affluent part of Australia's largest city, she would have the world at her feet.
If she were alive today.
Tegan Lane was a tiny, helpless two-day-old when she died on 14 September 1996 – at the hands of her mother. Keli Lane killed her baby simply because she was a source of embarrassment and an inconvenience. The then twenty-one-year-old, who had already terminated two pregnancies and adopted out a baby, did not have a place for Tegan in her life. Her solution was to dispose of her daughter in an unknown location and spin a web of lies to cover her tracks.
This could have been the perfect crime if Keli Lane had learned from her mistakes. But she didn't. If Lane had stopped having unwanted pregnancies, it is highly likely that no-one would ever have noticed her daughter's disappearance. But she continued to fall pregnant and do whatever it took to protect both her lifestyle and Olympic ambitions. In the end, welfare professionals put the pieces together after Lane had a third unwanted baby in 1999. Until then, her life in and around the trendy beachside suburb of Manly revolved around water polo, partying hard, drinking and men. She was once described by someone who knew her as a 'keg on legs' (Saunders, 2013).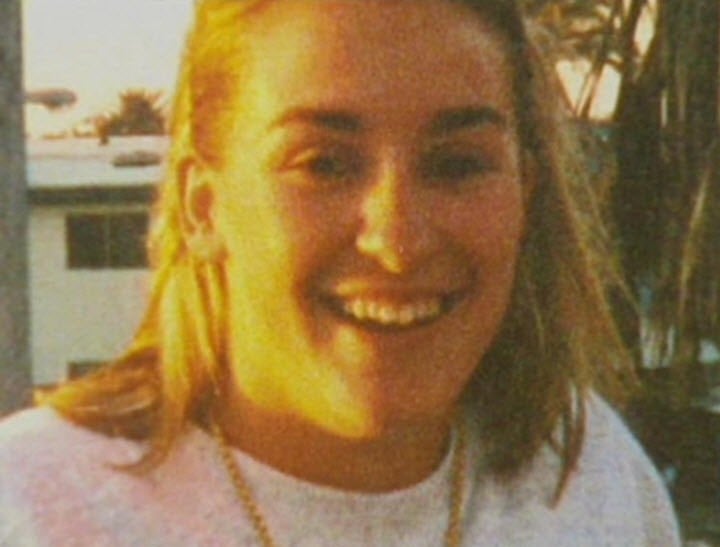 In total, Lane had six pregnancies resulting in four live births. Five pregnancies were kept secret from family and friends and the one child she did keep, a girl, was born in 2001. Throughout all the covert pregnancies, Lane's acting was impeccable; not once did she crack. Incredibly, during all these pregnancies no-one asked her directly if she was having a baby. Several friends and water polo teammates assumed Lane had put on weight, but in any case she often wore sporty clothes and loose T-shirts that disguised her changing shape. Nor did anyone notice anything odd about her behaviour when, on the day she rid herself of Tegan, she attended a wedding with her then partner, Duncan Gillies.
Lane's life of partying and sport continued unabated until a child protection worker noticed inconsistencies when she adopted out a boy in 1999. She did not flinch when authorities asked her what had happened to Tegan, maintaining that she had given the baby to her natural father after initially offering several other scenarios. She was also relatively calm when challenged by police with the many inconsistencies in her stories. From that point, however, everything slowly began to unravel and Lane was eventually charged and convicted of the murder of Tegan, whose body has never been found. She continues to protest her innocence and lost a bid to appeal to the High Court in 2014.
At the very least, Keli Lane gave away her two-day-old child without completing the required paperwork and with the intention of having nothing to do with her. The most likely scenario is that she killed and dumped her baby, or left her somewhere to die. Regardless, the ease with which she abandoned her daughter is unsettling. Why did she do it?
The lead-up to the crime.
The 1990s were a whirlwind for Keli Lane. She finished school, started university and secured her dream job as a sports coach at a prestigious Sydney private girls' school. As a star water polo player who was desperate to represent Australia when women competed in water polo for the first time at the 2000 Sydney Olympics, she was well suited to working with and coaching students. Lane was also a champion drinker who revelled in her place at the centre of Manly's social scene. However, the supremely confident sportswoman was hiding a number of dark secrets.
In 1992 and 1994, while still a teenager, Lane terminated two pregnancies.
The first was with her high school boyfriend Aaron Tyack, who knew about it. It is unclear to whom she fell pregnant a second time, though, as by then she had broken up with Aaron.
Then, in 1995, Lane had a baby mere hours after playing in a losing water polo grand final. When her waters broke, she slipped away from a post-game drinking session at the pub and gave birth to a girl, later dubbed TR by the courts, whom she adopted out. She told authorities that her rugby star boyfriend Duncan Gillies was the father, but also said that they had now separated and he wanted no further involvement with the child. Lane said Gillies was in the UK and planned to return in two weeks. This was untrue and a previous boyfriend, who had no idea at the time, was later identified as the real father (Lane v R, 2013).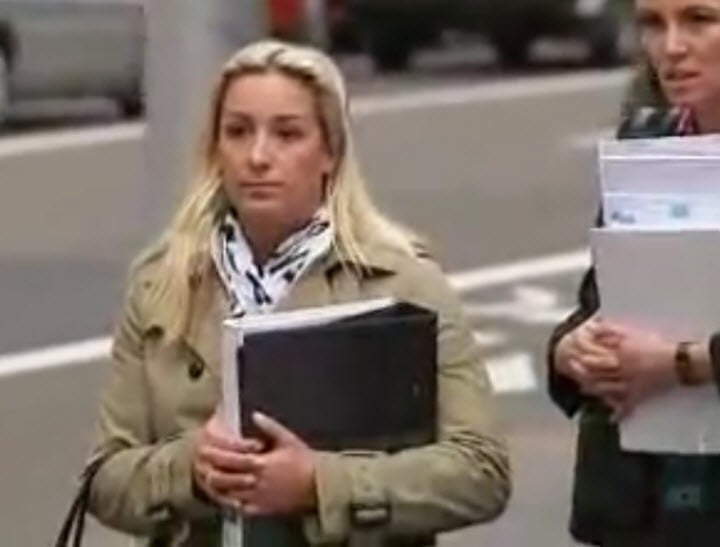 Apart from hospital officials and social workers, no-one knew about TR. Lane continued living with her parents near Manly, sleeping over at Gillies's Gladesville home, playing water polo and partying. In 1995, she represented Australia at the junior world water polo championships in Canada, winning a silver medal. At the start of 1996 she enrolled in a fee-paying course at the Australian College of Physical Education, but in mid-1996 she suspended her studies and eventually withdrew from the course ('How Keli Lane's secret life was exposed', 2010). In August she started work as a part-time water polo coach at Ravenswood School for Girls, where she was popular with the students. But Lane was pregnant again and some students and teammates suspected, particularly when she was in a swimsuit, though no-one raised it with her.
Lane was due to accompany Gillies to his friend's wedding on 14 September. Being pregnant hadn't been part of the plan and she realised she had a major problem to solve. If she attended the wedding, it was likely people would notice that she was heavily pregnant, but she would have to come up with a really good explanation if she were to miss it. Instead, Lane decided that the best solution was to get rid of the baby. In the two weeks before the wedding, Lane went to Ryde Hospital three times and tried to convince medical staff to induce her, by falsely telling them she was 'overdue' and experiencing a lot of pain. All three requests were denied and she was discharged. Then, on 11 September, Lane went to Auburn Hospital and tried to convince the medical staff there to induce her, claiming to be two weeks overdue. They also discharged her but suggested she return the next morning. When she returned, they agreed to induce the birth and, after a ten-hour labour, Tegan was born on 12 September 1996.
During and after the birth, Lane had no partner, friends or relatives visit her, and she drew the curtain so she didn't have to talk to other patients. She was referred to social worker Alicia Baltra-Vasquez, to whom she explained that her parents, Robert and Sandra, lived in Perth (though they actually lived in Fairlight, near Manly). Baltra-Vasquez observed the new mother with Tegan and noted that Lane '. . . is happy with her baby girl, breastfeeding her'.
On 14 September, two days after Tegan's birth – and on the day of the wedding – Lane was cleared to leave the hospital. Nobody saw her depart, and staff didn't notice that she had gone until 2 pm, but midwife Ann Marie Hanlon told Lane's trial she could have left as early as 10.30. Lane took the baby with her but almost certainly had no baby basket and would have had to carry Tegan in her arms. At around 3 pm she arrived alone at her parents' home in Fairlight, about thirty kilometres away. She dressed for the wedding and waited for Gillies, who was meeting her there. Robert and Sandra Lane noticed nothing unusual in her demeanour. Soon after, Sandra drove the couple to the wedding in Manly, where they stayed until about 11.30 pm.
Lane's life went on as usual. Again.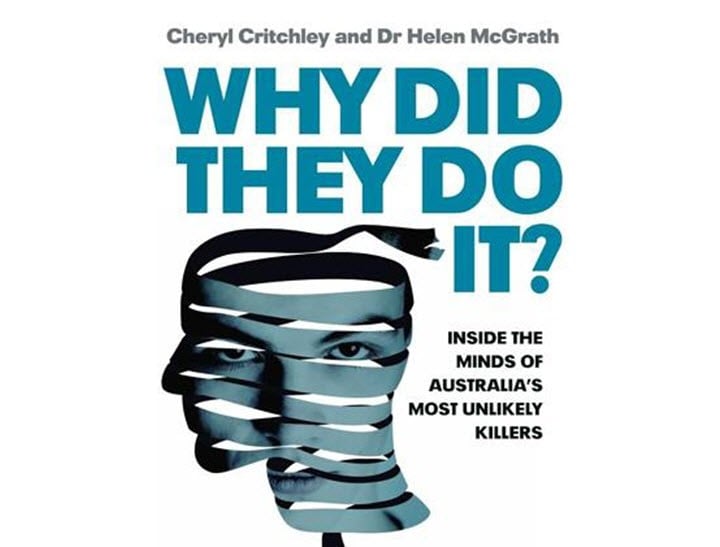 Why did she do it?
How does a talented and popular young woman who taught sex education to teenagers find herself pregnant five times with unwanted babies? And why did Keli Lane, who adopted out her third and fifth children, kill the fourth? Why didn't she adopt out Tegan too?
As well as falling victim to her mother's callousness, Tegan may also have been a victim of timing. When Lane adopted out an earlier baby and a later one who was born after Tegan, she had time to process their adoptions. Tegan's birth was due around the same time that Lane was committed to attending a wedding with Duncan Gillies. Did she murder her daughter simply so she could attend the wedding and avoid arousing suspicion by her absence? Possibly. But other factors were also at play. Ultimately, a number of elements contributed to Keli Lane continually falling pregnant and to the way in which she dealt with each pregnancy.
A court report by psychiatrist Dr Michael Diamond, who did not meet with or speak directly to Lane and based his report on case material, said she exhibited signs of a personality disorder. He described Lane's ability to 'shut down emotionally and to experience emotional numbing or detachment' as striking: 'She is capable of carrying out audacious and extremely difficult actions in order to solve the problems that are in front of her,' he said. 'It is in a similar state of mind that I believe she determined the fate of Tegan Lane'.
Keli Lane's pattern of behaviour is consistent with her having narcissistic personality disorder (NPD), which includes a grand-iose self-image, a need for admiration, a sense of entitlement and a lack of empathy. She fits into the elitist subtype of NPD as she was obsessed with cultivating an inflated self-image and felt privileged and empowered by her 'special status', which derived from a combination of her father's sporting background, being part of Manly's 'elite' sporting culture and her competitive successes. She was a 'golden girl' who lived at home well into her twenties and was particularly doted on by her father, who saw his sporty daughter as a 'chip off the old block'.
People with personality disorders lack insight and tend not to learn from their mistakes; they keep repeating the same maladaptive behaviour patterns. They lack resilience and would rather cover up a mistake than admit it and deal with it, which is consistent with how Lane handled her pregnancies. She also dropped out of her arts degree at Newcastle University and didn't complete her course at the Australian College of Physical Education. She suspended her studies between July and December 1996, and then withdrew from the course.
Watch a news report on Keli Lane's case below.
Apart from her sporting endeavours, she seems to have just walked away from many other challenging problems in her life or taken what seemed to her to be the easy way out.
The fact that Lane had five unwanted pregnancies is extra-ordinary, but fits with a diagnosis of NPD. She doesn't appear to have tried to work out what she needed to change to avoid getting pregnant in the first place. Given she tried to have a late-term abortion, she doesn't appear to have learned from her previous pregnancies to recognise the early signs of pregnancy either. The most important thing to her was maintaining her public image and being a 'winner'.
Essentially, Lane murdered Tegan to avoid feeling embarrassed and ashamed, to protect her image as a successful and popular elite athlete and to be able to continue her new job unencumbered. She kept the last child she gave birth to, but by then she was older, possibly more mature and no longer hankering for Olympic glory. Lane had a good relationship with the baby's father. However, due to her past actions that relationship broke up. Her attempts to build a legitimate life for herself ended in disaster due to her earlier self-absorption and tunnel vision.
Whatever her motivation, Keli Lane's actions constitute 'neonaticide', which is generally defined as intentionally killing one's biological child within twenty- four hours of birth. Although Tegan was two days old when she died, Cleveland forensic psychiatrist Professor Phillip Resnick, who identified neonaticide in the 1970s, suggested her case 'would fit the characteristics of neonaticide rather than the killing of an older child'. Nearly all neonaticides are carried out by the child's mother. In a study of fifty-five women perpetrators, researchers found that 96 per cent had managed to hide their pregnancy from family and friends, despite most experiencing an enlarged abdomen and breasts and a changed walking style.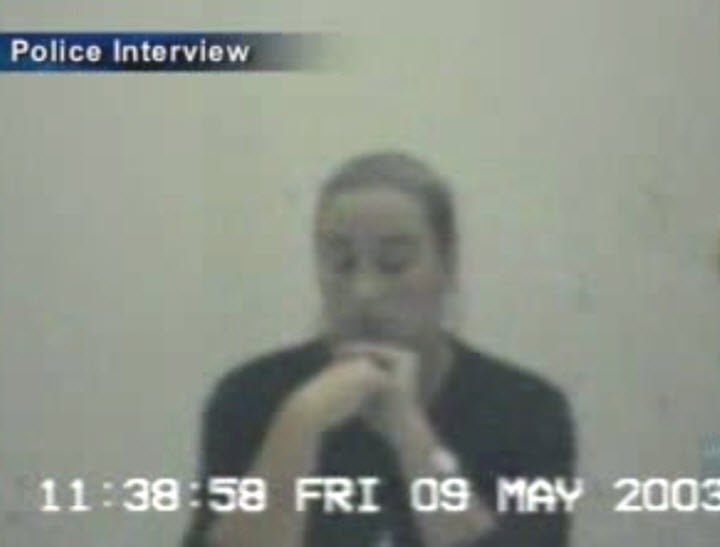 The overwhelming majority also exhibited a high degree of physical resilience prior to, during and after the birth of their child. For example, many participated in physical and athletic events, even during labour, such as basketball, volleyball or dancing. A Finnish study found that of thirty-two women who committed neonaticide, 91 per cent had concealed or denied their pregnancy. Two-thirds had had prior pregnancies and the most commonly reported motive was that the baby was unwanted. The researchers also estimated that 71 per cent of them had a personality disorder of some kind.
Keli Lane, who fits these criteria well, almost certainly killed Tegan to preserve her lifestyle, image and Olympic hopes. A lack of empathy and a sense of entitlement, characteristic of those with an NPD, allowed her to murder her own daughter where most others would have baulked. Many parents are unsure about whether they want a child, or become frustrated when a child turns out to be difficult. But rarely if ever do they consider seriously harming them. Rather than feeling guilty about killing her child, Lane was probably relieved that she had rid herself of yet another 'problem'. Her number-one concern was always herself and the image she portrayed to others.
In the ultimate irony, by the time Lane's lies came back to haunt her she was by all accounts a good mother to the one child she kept. She was happily married to the father, but their relationship also broke down when her deception was finally exposed. In the end, Keli Lane lost everything that really mattered and will be in jail while the one daughter she actually wanted grows up without her.
This is an edited extract from Why Did They Do It? by Cheryl Crtichley and Dr Helen McGrath published by Pan Macmillan.
For more stories like this… 

Somebody set Jessica on fire. Now the Internet is obsessed with her murder.

Tiffany Taylor has been missing for 36 days. Why does nobody seem to care?

Nobody knows what happened to the world's greatest free diver.