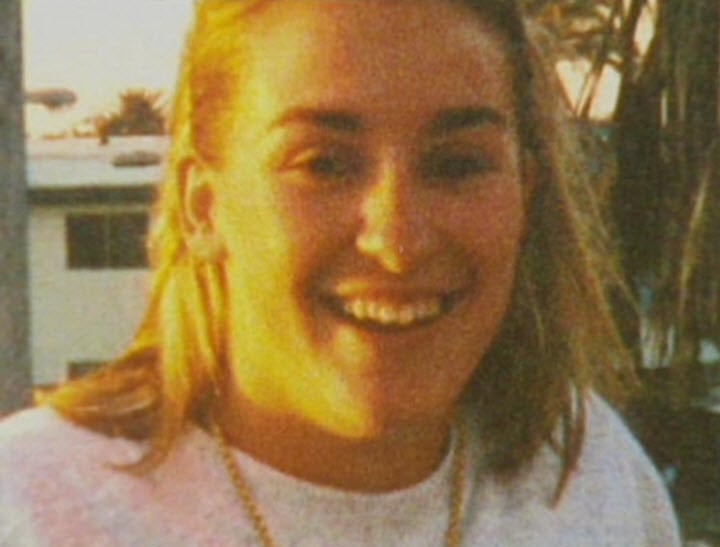 A look into the mind of one of Australia's most unlikely killers.
How does a talented and popular young woman who taught sex education to teenagers find herself pregnant five times with unwanted babies. And why did Keli Lane, who adopted out her third and fifth children, kill the fourth? Why didn't she adopt Tegan out too?
In a new book 'Why Did They Do It' respected journalist Cheryl Critchley teams up with esteemed psychologist Dr Helen McGrath to dissect some of the big cases that stunned Australia and take us inside the minds of Australia's most unlikely killers. Keli Lane was one of them .
If Tegan Lane were alive today, chances are she'd be tanned and fit like her mother, a talented sportswoman who represented Australia as a water polo junior. Tegan would probably be enjoying an outdoor lifestyle on Sydney's northern beaches, maybe studying at university and hanging out with friends like her mother did as a teenager. Like most young adults in this relatively affluent part of Australia's largest city, she would have the world at her feet.
If she were alive today.
Tegan Lane was a tiny, helpless two-day-old when she died on 14 September 1996 – at the hands of her mother. Keli Lane killed her baby simply because she was a source of embarrassment and an inconvenience. The then twenty-one-year-old, who had already terminated two pregnancies and adopted out a baby, did not have a place for Tegan in her life. Her solution was to dispose of her daughter in an unknown location and spin a web of lies to cover her tracks.
This could have been the perfect crime if Keli Lane had learned from her mistakes. But she didn't. If Lane had stopped having unwanted pregnancies, it is highly likely that no-one would ever have noticed her daughter's disappearance. But she continued to fall pregnant and do whatever it took to protect both her lifestyle and Olympic ambitions. In the end, welfare professionals put the pieces together after Lane had a third unwanted baby in 1999. Until then, her life in and around the trendy beachside suburb of Manly revolved around water polo, partying hard, drinking and men. She was once described by someone who knew her as a 'keg on legs' (Saunders, 2013).