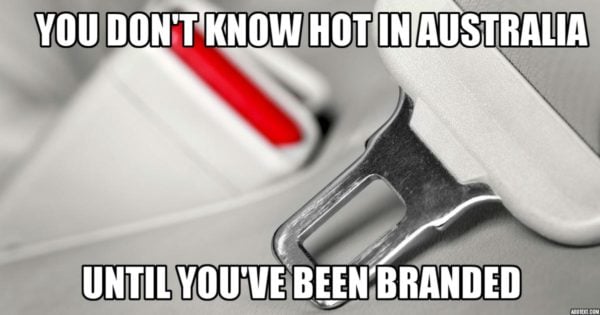 It's hard to sleep when it's hot.
It's hard to eat when it's hot.
It's hard to move when it's hot.
It's really hard to keep your cool, figuratively speaking, when you can't actually keep cool.
It's even harder when you're a little person.
Summertime is wonderful for the most part. The sun, the beach, back yard cricket and barbeques. Though when it's 40 degrees in the shade, those days are not wonderful.
When it's that hot you need a little extra help keeping cool, because not even the pool will cut it.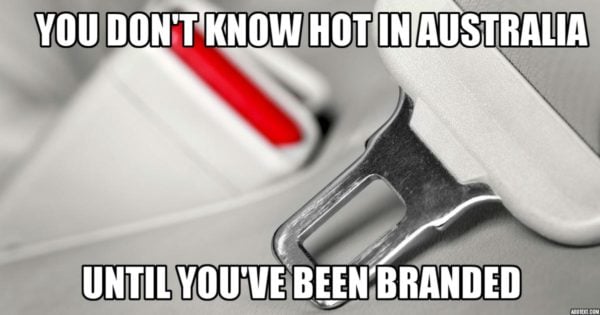 Every Aussie can relate to this. Image: iStock.
Here are my favourite ways to keep the kids (and me!) cool indoors on a fiery hot summer's day.
Make icy poles in the morning, ready for an afternoon treat.
A great way to teach littlies patience (you have to wait for an icy pole to freeze after all), as well as giving them a cool treat during the hottest part of the day. Blitz up some fresh fruit (any combination will do, watermelon and orange, strawberry and mango, passionfruit and rockmelon) so that you have a nice smooth puree and pop into icy pole molds.
Make the bath tub a temporary indoor swimming pool.
This is all about how you frame your message, I'll be honest. If you ask your child if they would like to have a cool bath, the answer probably won't be what you were hoping for. But, if you ask your child if they would like to play swimming pools, you might find you get a different response.
Put the children in their togs, use your beach towels, find your beach toys or dig through your tupperware cupboard to find some "toys" they won't have used in the bath before, and pop on some surf tunes on your iPhone to recreate that outdoor pool vibe.
Make sure you're supervising them at all times as you turn your bath into a temporary swimming pool.