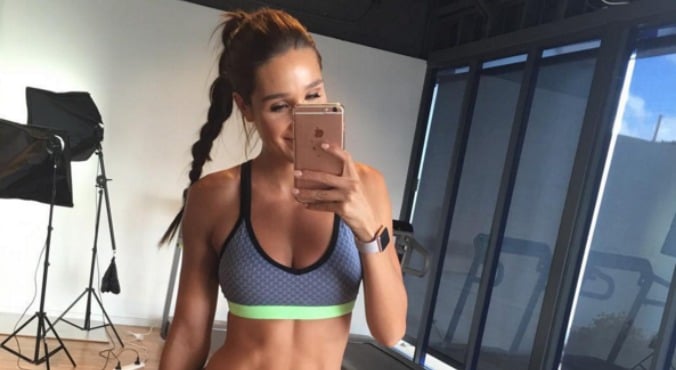 Image: Instagram/@kaylaitsines.
It's a truth universally acknowledged that you cannot believe or trust everything you see online. In some cases, though, this is easier said than done.
Take, for instance, the ubiquitous before-and-after "body transformation" photos you see on social media.
While these images are sometimes representative of weeks or months of effort, they can just as easily be faked with a little strategic lighting, sneaky posture and clothing adjustments and muscle flexing — as fitness blogger @plankingforpizza proved on Instagram last week with this post: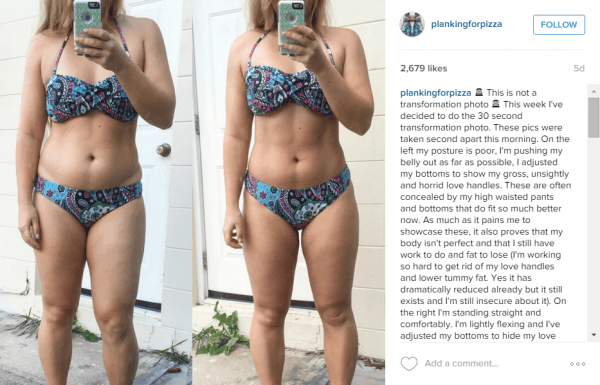 Since it went up, her "30 second transformation" has been liked more than 2000 times, made headlines around the world, and prompted other women to post their own versions.
Now fitness sensation Kayla Itsines has responded by sharing her own instant 'transformation', only with the intention of spreading a "strong, positive and powerful" message to her millions of fans.
Itsines — whose Bikini Body Guide (BBG) followers typically document their progress with before-and-after photos — admitted that she didn't understand what the movement was trying to prove, but that at the end of the day she believes feeling happy and confident on the inside trumps physical appearance.