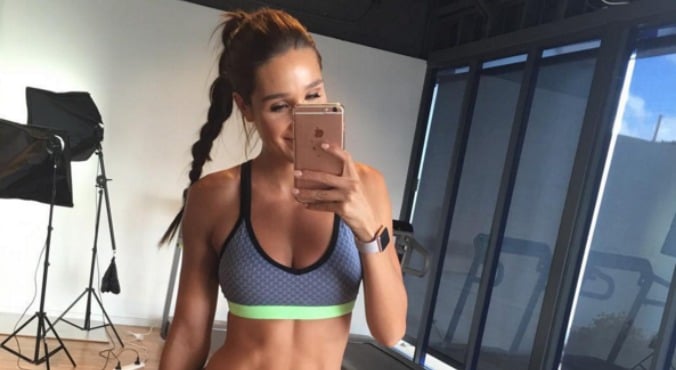 Image: Instagram/@kaylaitsines.
It's a truth universally acknowledged that you cannot believe or trust everything you see online. In some cases, though, this is easier said than done.
Take, for instance, the ubiquitous before-and-after "body transformation" photos you see on social media.
While these images are sometimes representative of weeks or months of effort, they can just as easily be faked with a little strategic lighting, sneaky posture and clothing adjustments and muscle flexing — as fitness blogger @plankingforpizza proved on Instagram last week with this post: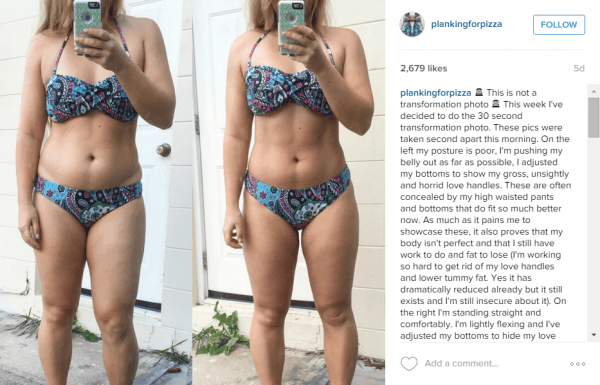 Since it went up, her "30 second transformation" has been liked more than 2000 times, made headlines around the world, and prompted other women to post their own versions.