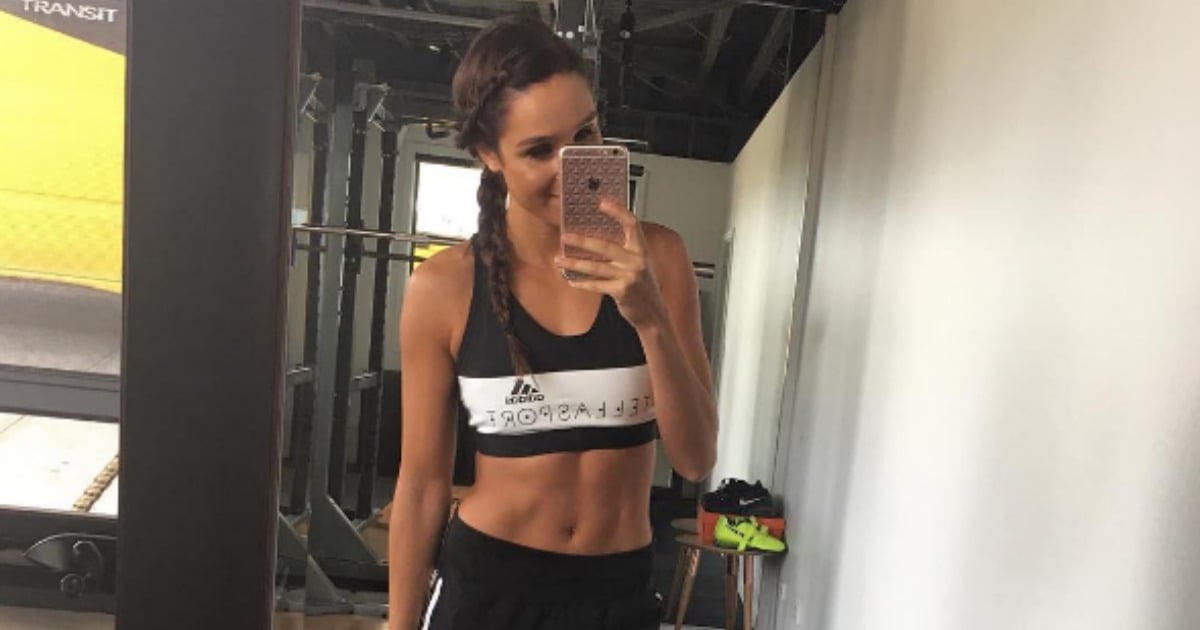 She's become an international fitness mogul from sharing her bikini body workouts and actively encouraging fans online, but last week Kayla Itsines was left speechless — and not in a good way.
During a promotional tour across Europe and the US for her app Sweat With Kayla, Itsines was doing an interview with a US journalist when she was asked a question that she hasn't been able to stop thinking about:
"When you were a young kid, what part of your body did you always want to change? What did you hate about yourself?"
She took to Facebook to share her thoughts on the subject, in a post that's since been liked over 7000 times and shared almost 500 times.
"I swear to god I think I stared blankly for about 10 seconds and just realised… this is a real thing. That's so sad," she wrote.
"My response was '…I don't know what I hated, that's a strong word. I don't think I hated my body as a kid, in fact, I was too busy being a kid to think about my body'. Again I stared blankly, realising that so many young girls actually do constantly think about their bodies when they are kids.
"I was too busy playing sport and being a tomboy to think about hating myself, right?"
After the interview was done, the question was still playing on Itsines' mind – and she started to recall the "flaws" that did plague her teenage years.
"After I finished, I thought about it for a second and suddenly remembered myself at 12 years old crying to my mum, pleading with her to buy me a padded bra because I had 'no boobs'," she continued.
Watch: Meghan Ramsay on the effects of poor body image. (Post continues after video.)
"I remember being 11 years old and trying to shave my legs with a razor, no water or soap, just because I was scared my friends would judge me in a dress if I didn't have smooth legs like them. I got so sad and wondered why the hell I cared so much."
Thankfully, Itsines' attitude to her body couldn't be more different – and she wants women everywhere to ditch their insecurities and do the same.
"Why do we care so much and worry ourselves so much over things that just don't matter in life. This is why I always say to focus on how you feel, not on how you look… because you will never be perfect," she wrote.
"What's 'perfect' to someone, is not to someone else. Focus on your inner happiness and that will shine brighter than any beauty product or any modification that you make to your body. Your body is yours, you can do what you want with it, but make sure you feel good within yourself first. (Post continues after gallery.)
Inspirational celebrity body image quotes.