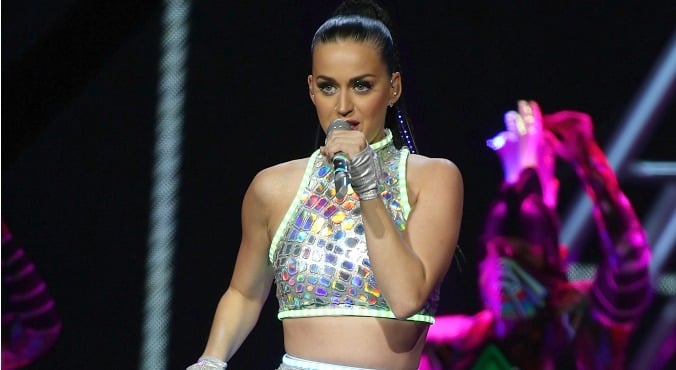 Image: Katy performing during the Prismatic Tour (Getty)
Unless you're one of her dedicated Katycats ("fans" to commoners like us), your knowledge of Katy Perry is probably quite limited.
You're probably aware that she has an affinity for brightly coloured hair and candy-themed outfits, that she used to be married to Russell Brand, and that she may or may not have kissed a girl. You might even know that her real name is Katy Hudson (not to be confused with Kate Hudson) and that her foray into the music world was a Christian rock album.
Katy Perry's life on Instagram