In 2014 Gwyneth Paltrow and Chris Martin shocked (and baffled) the world with the announcement of their "conscious uncoupling".
While news of their split was sad, pop culture consumers were quick to mock their choice of words. "Uncoupling" was, after all, a bizarre way to euphemise their separation.
Now, three years later, a celebrity couple has gifted us a fancy new way of describing a breakup.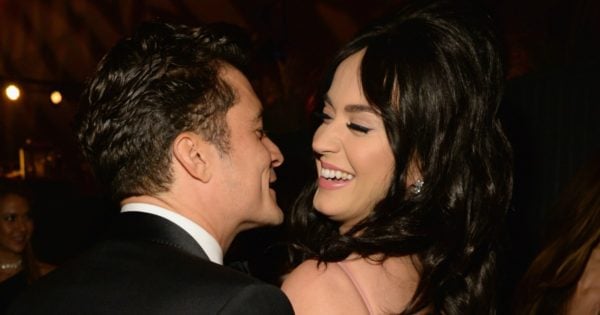 Orlando Bloom and Katy Perry have taken a break from their year-long relationship, their reps confirmed. But it's the way the statement is worded that has us a little puzzled.
"Before rumours or falsifications get out of hand we can confirm that Orlando and Katy are taking respectful, loving space at this time," their reps told Us Weekly in a statement on February 28.
We have so many follow-up questions unanswered by the brief statement. Such as: does "taking respectful, loving space" mean they still love each other and will reconcile? Or is "loving" supposed to tell us there are no hard feelings?
While it's undoubtedly better than taking "disrespectful, hateful space" from one another, what happened to simply breaking up?
Listen: Mamamia Out Loud discusses Karl Stefanovic and Cassandra Thorburn's divorce.

The pair's romance was reportedly sparked when the 32-year-old pop singer and the actor, 40, hit it off at the Golden Globes after party in January 2016.
None of their recent outings pointed to a breakup. Rumours of a split swirled in November, but then were silenced by an Instagram post from Perry.