Congratulations, fashion friends. The Met Gala is upon us once more. But while ogling the red carpet looks, one big question has arisen: What does the Katy Perry's Met Gala veil say?
Hitting the red carpet in an intricate red, floor-length Margiela lace dress, the 32-year-old singer – who, along with Pharrell Williams, is this year's co-chair of the gala – wore a long, red veil with a word embroidered along her eye line.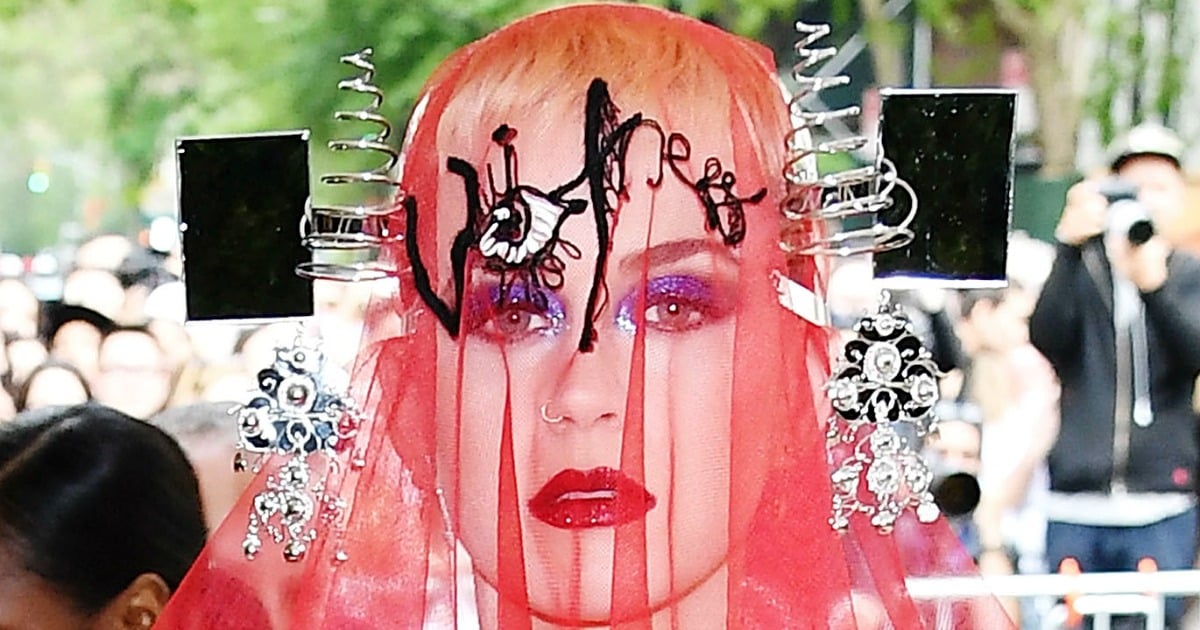 What that word is, though, the internet was not entirely sure.
"Whiteness?" one Twitter user guessed.
"Wellness?" another asked.
"Wetness?"