Well, this is a weird one.
Katy Perry has been banned from China and a dress she wore back in 2015 is to blame.
Yep, you read right.
Lemme break this one down for you.
Perry was supposed to perform at the upcoming Victoria's Secret Fashion Show in Shanghai but a last minute visa denial means the Roar singer won't be making the trip to China after all.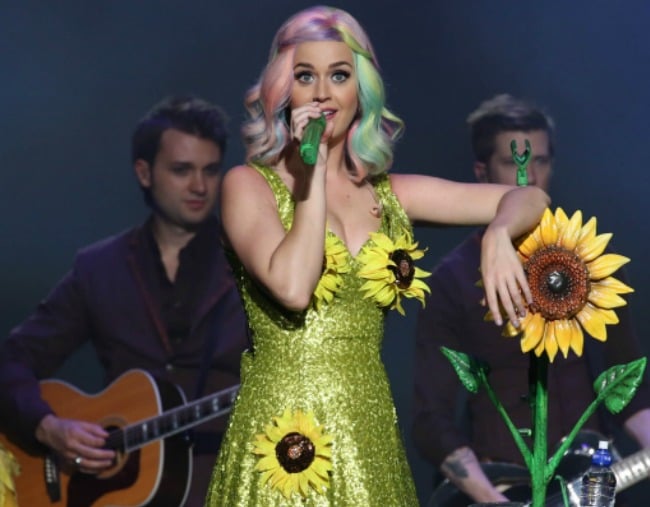 According to Page Six, Perry was originally granted a visa but then Chinese officials changed their mind and "yanked" it away.
Page Six has also reported that Perry has now been banned from the country indefinitely and it's all because of a sunflower dress she wore back in 2015.
Confirmed: Katy Perry won't come to VSFS this year.

— KatyPerryChina (@KatyPerryChina) November 17, 2017