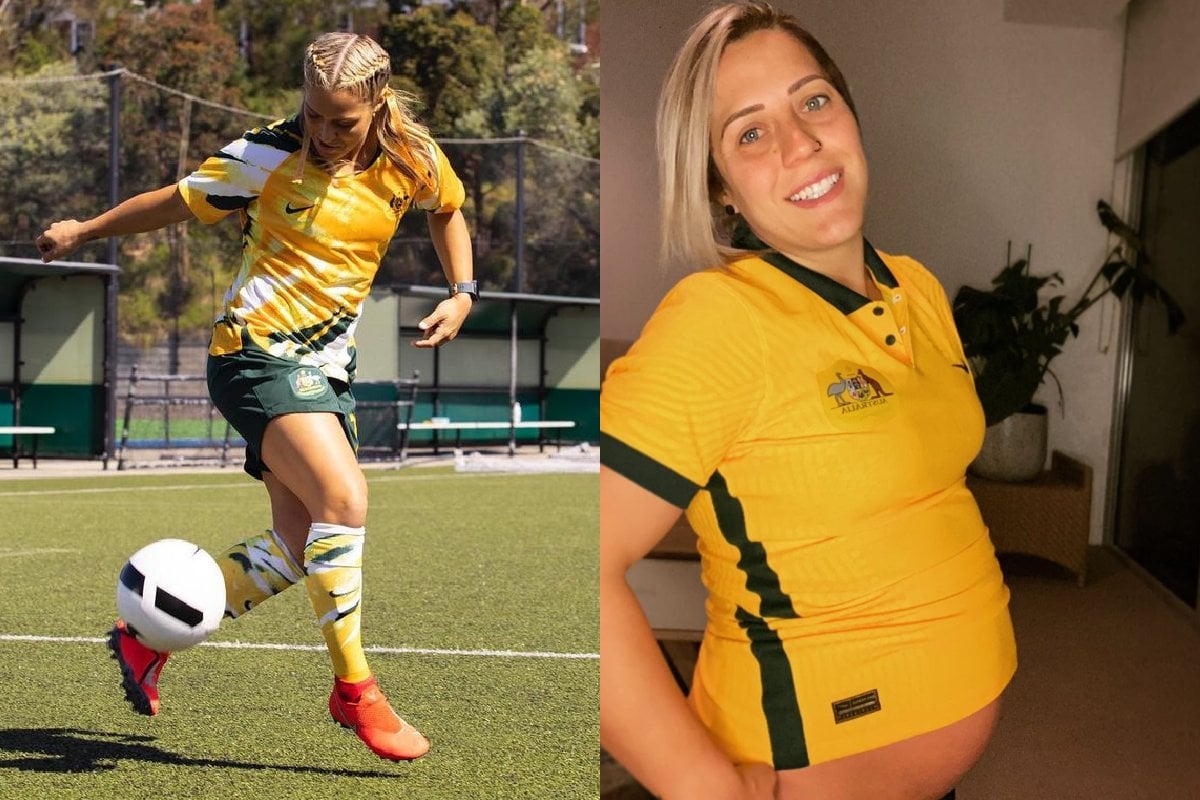 Pro footballer Katrina Gorry has always wanted kids.
Coming from a large family, the Matildas and Brisbane Roar star knew becoming a mum was in her future, but as a professional athlete, she had to consider the timing.
As the Emamaco ambassador, 28, explained to Mamamia, football players work on a four-year cycle.
"Usually, we have an Asian Cup tournament, a World Cup tournament and then the Olympic Games. Then we have a year without major tournaments," she said. 
"Last year was obviously an Olympic year and 2021 was when I had always planned to fall pregnant, to get back for potentially the World Cup in 2023. 
"So obviously with the Olympics getting pushed back, it threw a spanner in the works," she said.
Want more Mamamia content? Meet MPlus. Post continues after video.
The change in timings forced Katrina to consider where her priorities lay.
"I kind of sat there and thought about all my options," she said. "I knew at that point in time, I was ready to start a family. 
"I [also] knew that if I was trying to go for the Olympic Games, then maybe I wouldn't be 100 per cent in it. So I decided I would let the universe decide for me."