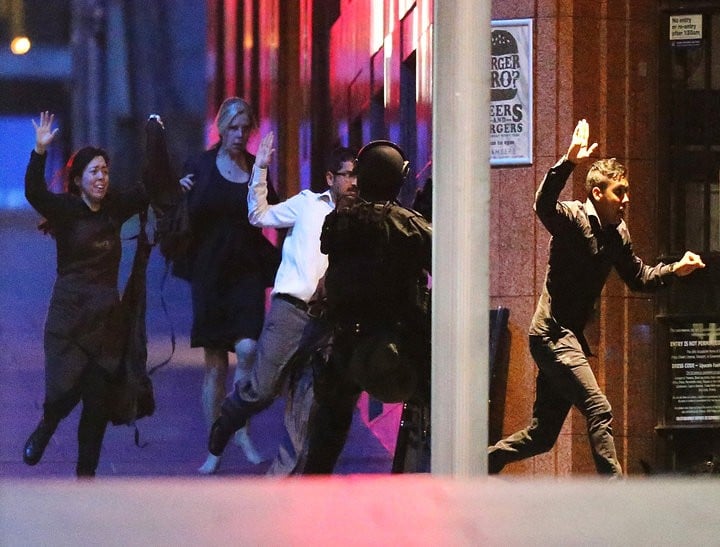 Chilling details of Katrina Dawson and Tori Johnson's last moments have been revealed in this morning's inquest.
The inquest into last month's Sydney siege has heard chilling details of the final moments of hostages Katrina Dawson and Tori Johnson.
The first day of the inquest into the deaths of Mr Johnson, Ms Dawson and gunman Man Haron Monis heard Monis forced Mr Johnson to kneel before shooting him in the back of the head.
Counsel assisting the inquest, Jeremy Gormly SC, said as police moved in to end the 16-hour siege Ms Dawson was struck by six fragments of a police bullet or bullets which ricocheted from hard surfaces into her body.
The inquest was told at least two police bullets or bullet fragments hit Monis in the head and 11 other bullets or fragments hit his body.
Mr Gormly said the siege at the Lindt cafe in Martin Place "seemed to break its way into the intimacy of Sydney life".
He said the investigation was "intensely detailed and broad" and would look at life of the gunman, the events during the siege, its termination and aftermath.
"The siege involved a large number of hostages – they are articulate, cooperative and demonstrate a good recollection of events," he told the inquest.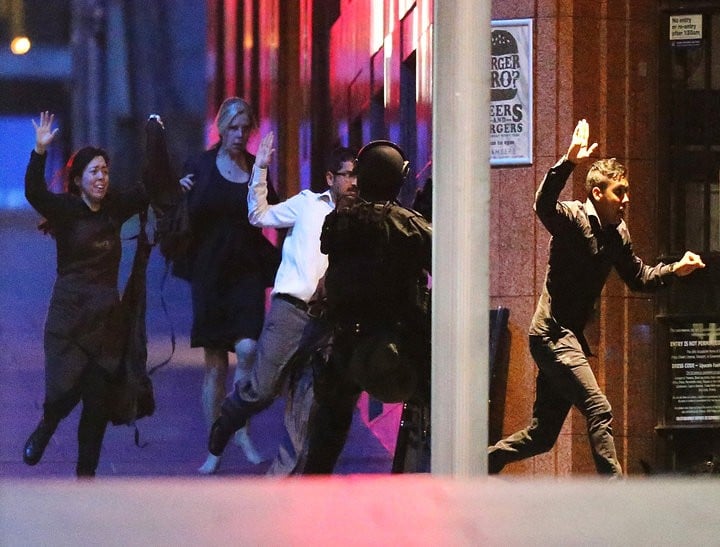 The court was told there was no CCTV inside the cafe but events were recorded from the outside.
"This court has no difficulty making criticisms or adverse findings of police if it's necessary … Every shot fired by Mr Monis and by police officers is likely to be accounted for."
A former member of the Australian military's elite domestic counter-terrorism unit has publicly suggested that police used the wrong rifles during the siege, with heavy bullets posing a high ricochet risk in the enclosed space.