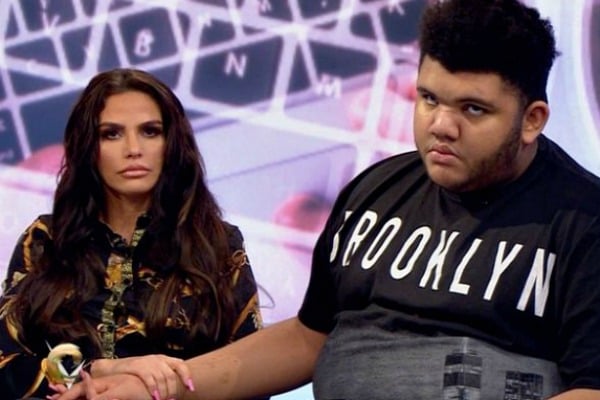 Glamour model and disability rights campaigner, Katie Price, has opened up about struggling to cope with the care needs of her eldest son, Harvey.
Speaking on British chat show, This Morning, the mother of five shared that she is planning to place the 16-year-old into residential care at his boarding school.
"On Instagram, I only show him when he's good. But he's got a side to him. My house is smashed to bits. This year he has broken eight iPads and four TVs. Someone might bang the door and he'll chuck something," she told the ITV program.
"Some people think I'm out of order [sending him into care] but people don't understand the situation."
Earlier @KatiePrice opened up about the difficulties raising son Harvey as he gets older and why she's considering residential care for him pic.twitter.com/HTXuCF4XU5

— This Morning (@thismorning) February 8, 2019
Harvey lives with autism, partial blindness and Prader-Willi Syndrome, a rare genetic disorder that affects mental and physical development.
Price, who cares for her son alone without respite, recently told the BBC she has to bath him, dress him and ensure he takes his medications.
Price explained to ITV that the teen would stay at the facility on weeknights, and that she would still be able to go have dinner with him and tuck him into bed. He would return home for weekends and holidays.
"I love him so much; he's my life. It has taken me ages to be convinced this is the best place for him," she said. "I would never want him to think I am palming him off – but I have no choice."