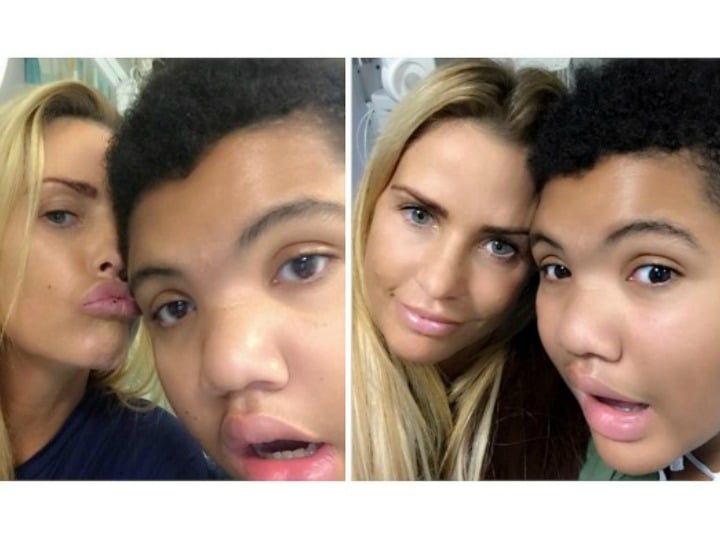 Sometimes I wish I'd never had kids.
On those dark nights when I am scared about the dangers in the world and how the older they get the less I can protect them, I go to that place that wonders if they would have been better off not being born. Between Philip's food allergies and Giovanni's Autism Spectrum disorder (ASD), I worry and wonder if I am up to the task of keeping them safe.
Then I wonder what will become of them after I am gone.
It's from this cold, dark place that I can sympathise with UK celebrity Katie Price, 37, who shocked with her admission that had she known her son Harvey was going to be born disabled, she probably would have aborted him.
During a candid conversation on UK TV show Loose Women, Katie said:
I was young when I had Harvey and I admit it, if I'd have known he was blind before I had him, as harsh as it sounds, I probably would have aborted him.
Harvey, 13, suffers from a rare genetic condition called Prader-Willi Syndrome as well as ASD and ADHD. He is profoundly blind and requires constant care. His father, ex-footaller Dwight York, chooses not to have any contact with his son.
When I first read what Katie Price had said about her son, I was shocked. How could she say something like that? I feel enough guilt about my own dark thoughts without having a high-profile celebrity voicing hers and reminding me of them. It wasn't until I listened to the entire conversation that I understood where she was coming from.