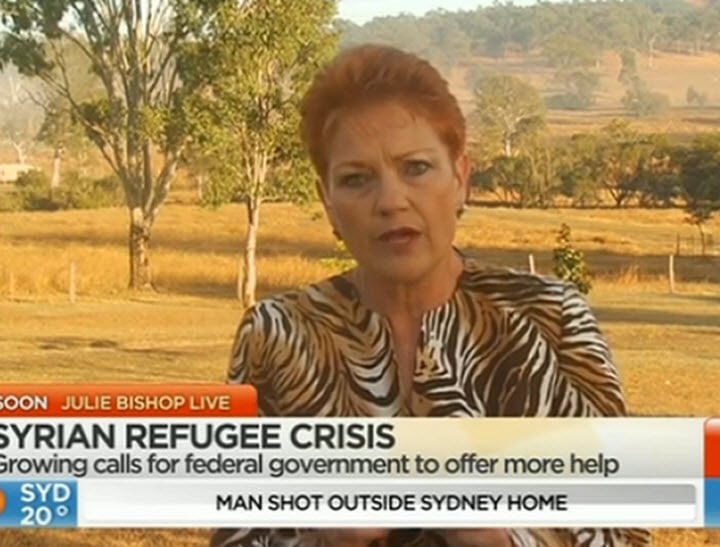 If only it were so simple.
Britain's most hateful attention-seeker Katie Hopkins has been vocal about her disdain for the plight of refugees in Europe, and never more offensively so than in a column for The Sun called Rescue boats? I'd use gun ship to stop migrants.
"No, I don't care," Katie Hopkins wrote in her April column. "Show me pictures of coffins, show me bodies floating in water, play violins and show me skinny people looking sad. I still don't care.
"Watching them try to clamber on to British lorries and steal their way into the UK, do I feel pity? Only for the British drivers, who get hit with a fine every time one of this plague of feral humans ends up in their truck."