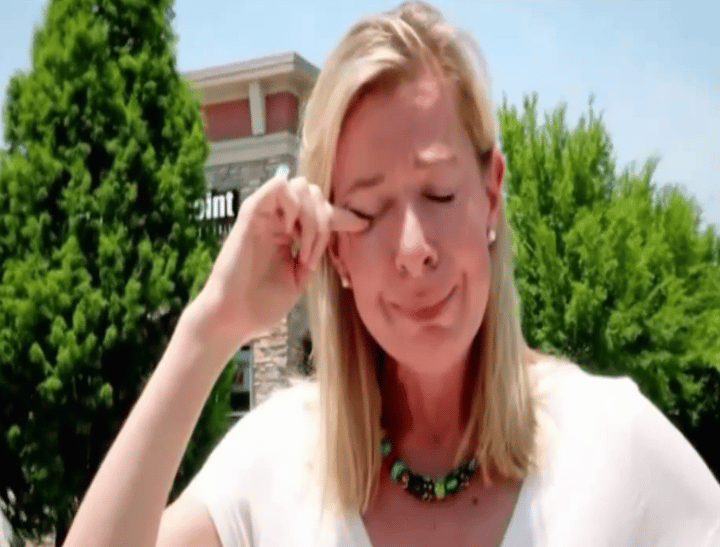 What Can We Learn From The Most Hated Woman In Britain?
Katie Hopkins, a professional British 'shit stirrer' and "commentator", has attracted global media attention spruiking her show "My Fat Story", in which she deliberately over-eats until she gains 20kg, then loses it again.
A lifelong thin person, and blissfully unencumbered by any scientific knowledge about weight, Katie's feelpinion is both harsh and simplistic. She wants fat people to "stop blaming everyone else for problems they can control".
Katie is convinced she's making a 'point' that losing weight is easy if people just tried hard enough.
But My Fat Story dismally fails to do this: all she 'proves' is people who have been thin all their lives find it hard to gain weight and relatively easy to lose it again – and we already know that.
Science has found a lot of interesting things about weight, and the BBC documentary "Why Are Thin People Not Fat?" is a great program to watch to find out why everything Katie says is completely misguided.
But though she misses her intended point, Katie does (accidentally) raise a couple of issues that are worth talking about.
Katie Is A Bitch To Everyone Because She's A Bitch To Herself
This show says more about Katie – and people like Katie – than it offers anything particularly useful about weight. She is critical towards fat people, but she's also very critical towards herself, something she admits to a psychologist she speaks with in the show. Sadly, she quickly dismisses her moment of insight and spends the rest of the show bullying people.
Katie is ruled by a harsh inner critic which commands her to keep 'improving' herself. Her critic says she must stay slim and strong in order to feel in control. Through immense self-discipline, Katie has regimented her life, running marathons, eating strictly, and constantly 'performing' to please this inner critic.
Like many perfectionists, she only feels good about herself when she is doing well. When she gets fat, she falls apart, because her inner critic rages at her.