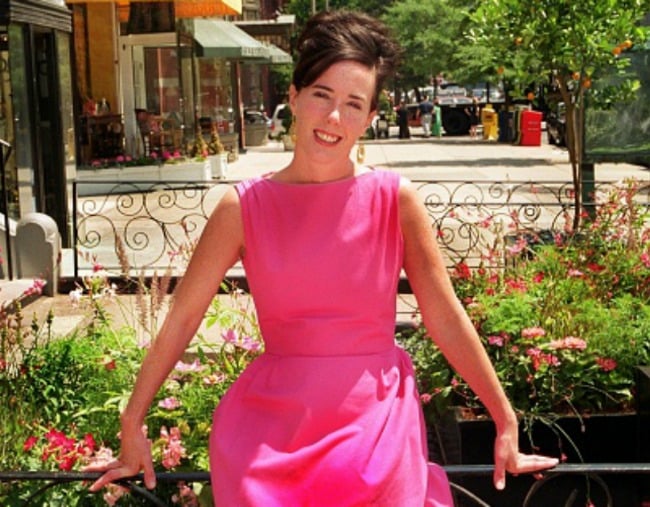 'She left a little sparkle everywhere she went'.
These were the heartfelt words adorned on cards left on the seats of Kate Spade's New York Fashion Week show on Friday, the first since the brand's founder tragically took her own life in June.
On the runway, the collection reflected the brand's roots in a nod to the creative motivation behind Spade's early days, Spade having left the company a decade before she died at the age of 55 after a long battle with depression.
Show notes prepared by the brand's new creative director Nicola Glass read: 'This collection has been given a lot of care, attention and love,' explaining that each design was inspired by the 'original codes of the house'.
It was only fitting that the mood of the catwalk was far from solemn and rich with sparkle to honour the late designer; a pink-hued backdrop featured signature looks synonymous with the brand such as bright, bold geometric prints and playful accessories including oversized sunglasses, laser-cut beach bags and colourful headscarves.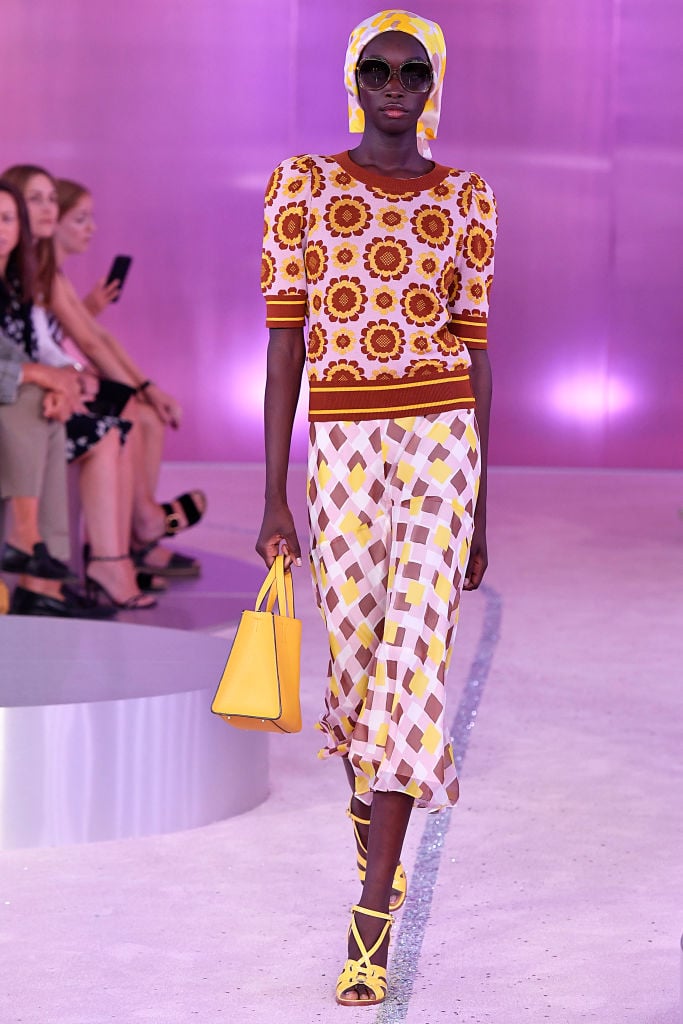 Updated versions of the Kate Spade 'Sam' bag - the iconic boxy design central to the first range released when the label launched in 1993, also dotted the catwalk - a reminder of the late designer's lasting contribution to the fashion world.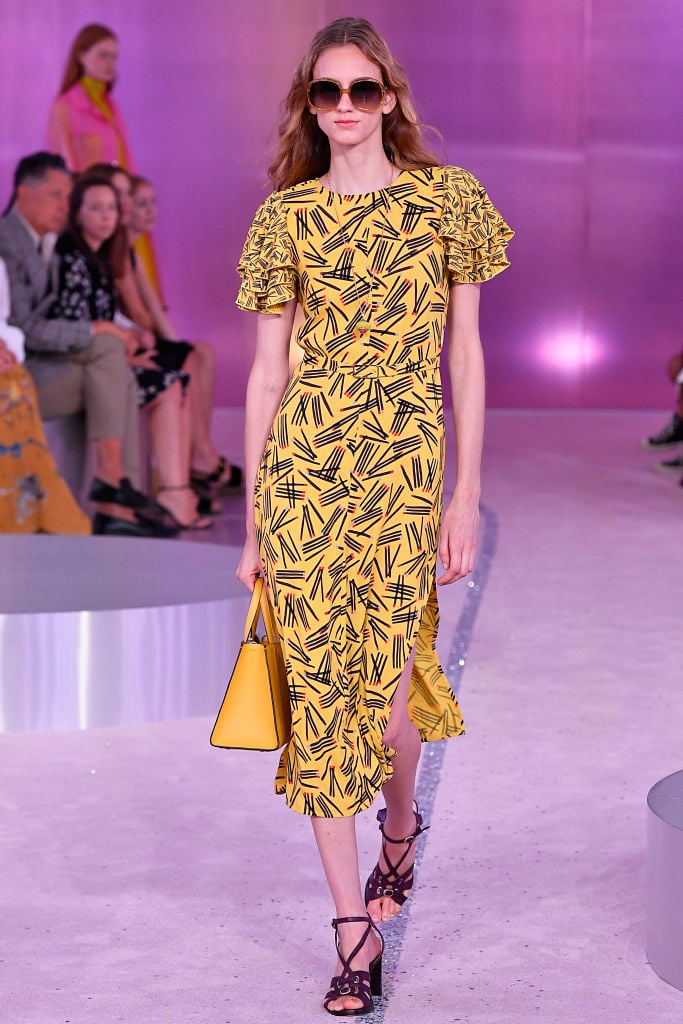 Following her passing in June, the brand released a statement on Twitter which read:
'We honour all the beauty she brought into this world.'
Spade's business partner and best friend Elyce Arons, co-founder of the handbag brand Frances Valentine, also paid tribute to the Spade this month, releasing a 'Kate' tote.
Arons appeared on Good Morning America last week, where she spoke of her best friend's mental health battle.
"It was tough because she didn't always say it," she said.
"She'd be sad and then one minute later, she'd make a joke.
"We talked every day and most of the time she was very happy but I don't know if anyone can understand the depths of depression of another person."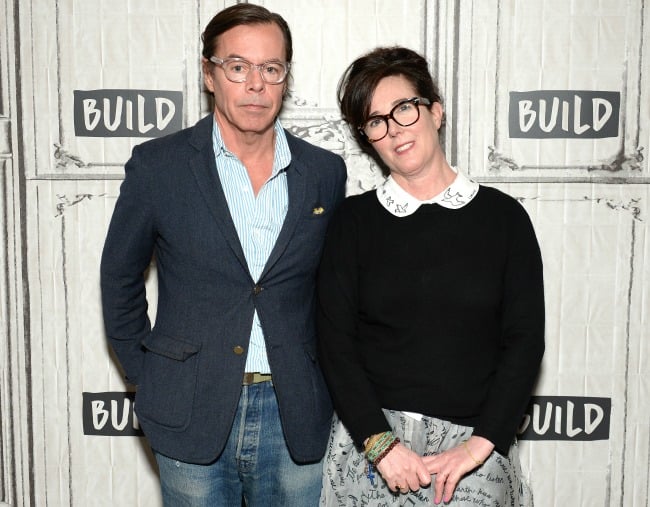 "I have thought and thought and thought about [why she did it]... but I think it was probably one moment of despair and of deep sadness that she felt when she was alone."
Kate's husband of 24 years Andy Spade spoke out about his wife's long struggle with depression following her death, saying she was "actively seeking help" and that there were no warning signs that she would take her life.
If you or a loved one is struggling, help is available at Lifeline on 13 11 14.