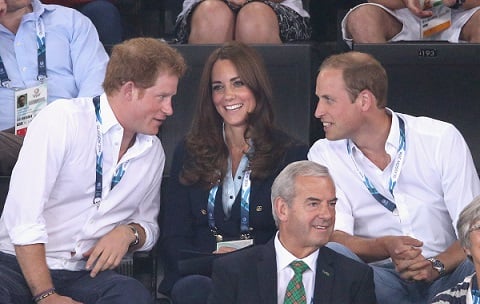 Kate and Wills have their first public outing since those pregnancy rumours…
The Duke and Duchess of Cambridge attended the Commonwealth games yesterday with Prince Harry. And while there were lots of distractions – everyone was trying to get a peek at her belly.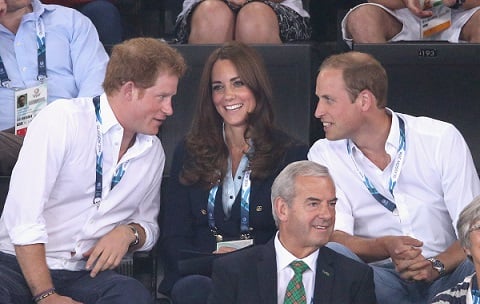 The outing was the first since the pregnancy rumours started going crazy - with everyone disappointed with the lack of a pregnancy announcement last week. But Kate tried everything to distract the obvious glares.
First, was her High Street outfit. The 'recycled' choice (always a headline grabber) is one we've seen before at sporting events like the Olympics in London and during her tour to New Zealand and Australia. Kate wore a double-breasted Zara blazer with J Brand skinny jeans and Stuart Weitzman navy wedges. While walking into the Games, Kate made sure to hold her purse over her belly.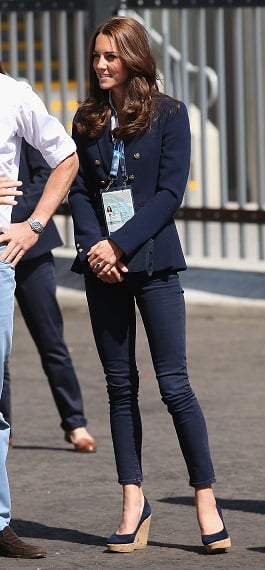 Second, was a Kangaroo (Australia to the rescue). Grant Irvine and Jessica Coroners from the Australian swim team approached the royal couple and presented them with the Australian Kangaroo mascot - which they posed with for a picture.