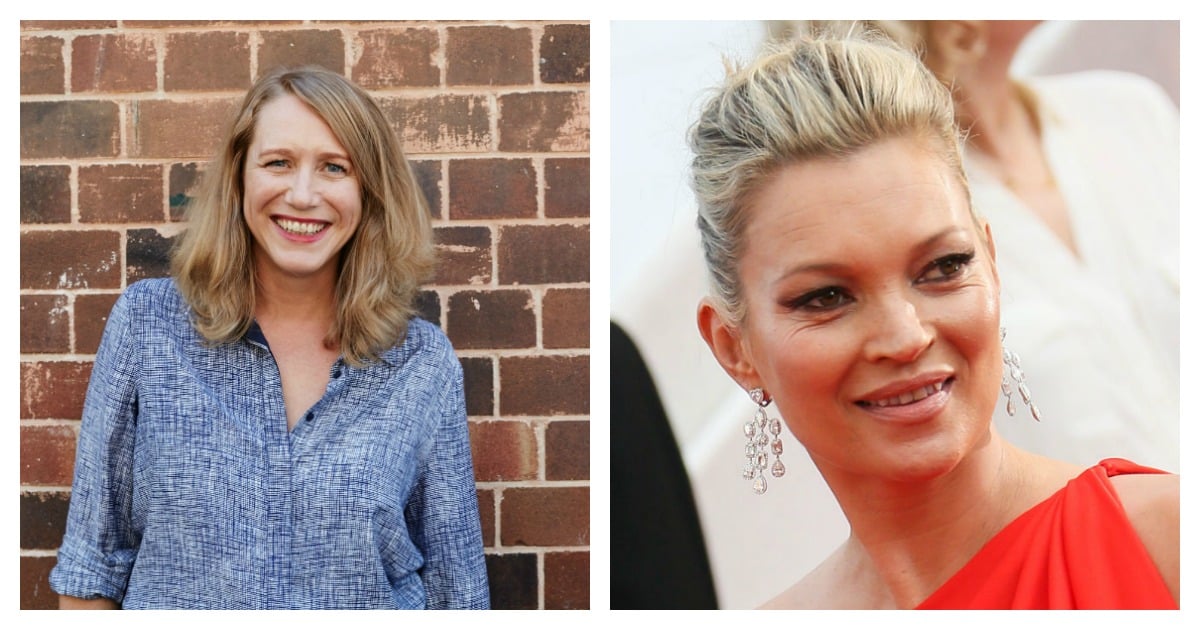 Kate Moss woke up like this. Except, of course she didn't.
Kate Moss is 42 years old. She has been living a fabled life of rock n roll excess since she was "discovered" at 14.
She has made giving zero shits what other people think into an art form. Your opinion about her lifestyle, her face, her (terrible) choice in boyfriends and husbands and baby-daddies? Moss's mantra has always been, just like the Queen's: 'Never complain, never explain'.
She is Kate Moss. She is a mother, a mogul. She has built an empire worth $110million. She lives the life she wants to live. She is one of the world's coolest living humans. And she looks like this: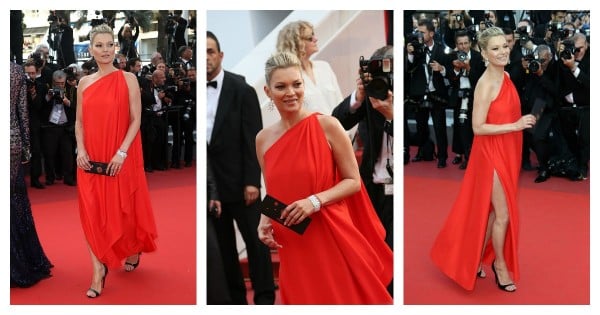 Except, of course she doesn't. In the last 12 months, the tabloids have delighted in pointing out that actually, these days, Kate Moss looks almost ordinary. Apparently, she now has "the face she deserves". Much pleasure has been taken in publishing unflattering pap-snaps of her in bathing suits, unforgiving close-ups of her smoking, frowning, standing next to supermodels half her age. Through the eyes of us, the youth-obsessed media, Mossy finally looks "her age".
As if there's shame in that. As if there's a loss of power in that.
Seeing Kate Moss slaying it in red in Cannes, standing next to her little sister, Lottie - who's only 18 years old - and flashing some thigh like it ain't no thing made me bang out a little fist-pump for Mossy.
'F- you', she says in that vintage Halston gown. 'I am 42. I have not yet had my face turned inside out to find the deepest, most un-touched layer of youthful epidermis. I am probably going to have a few drinks tonight. I scrub up just fine.'
Kate Moss at Cannes, through the years.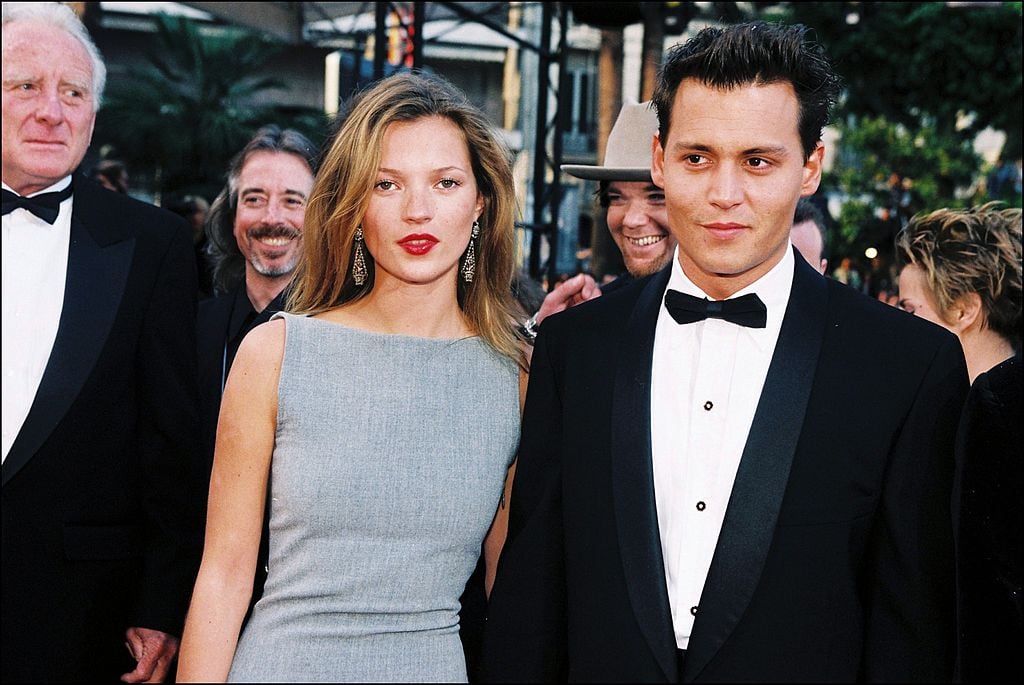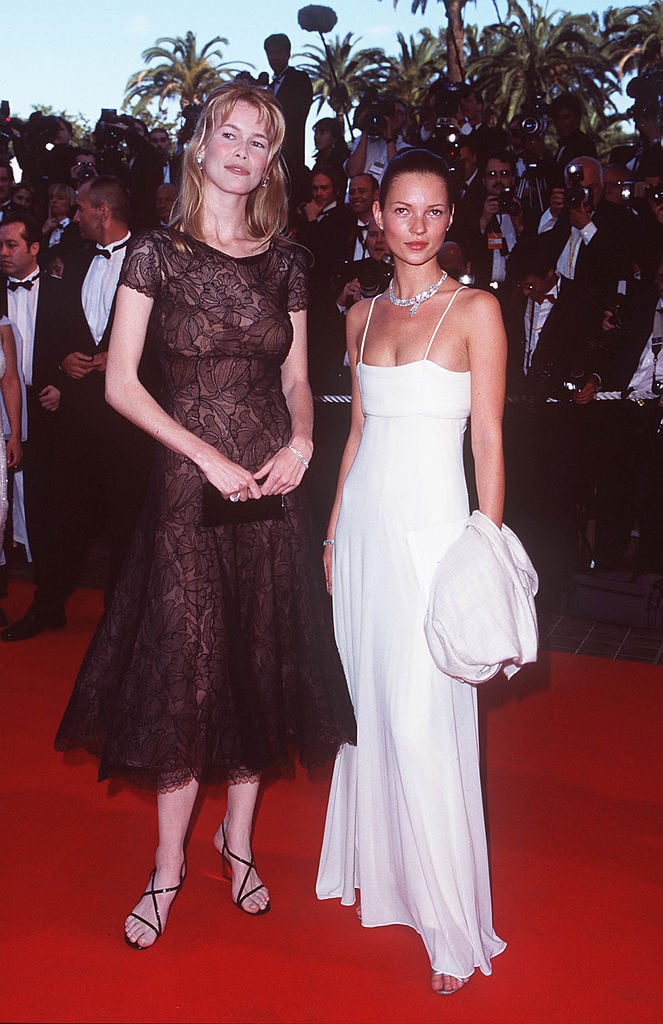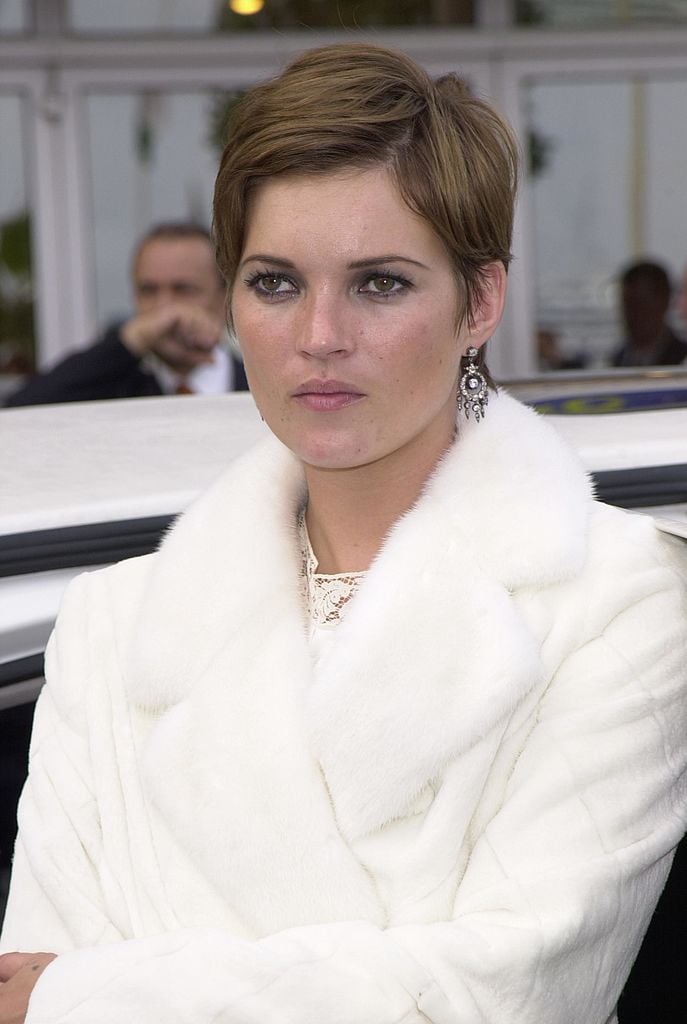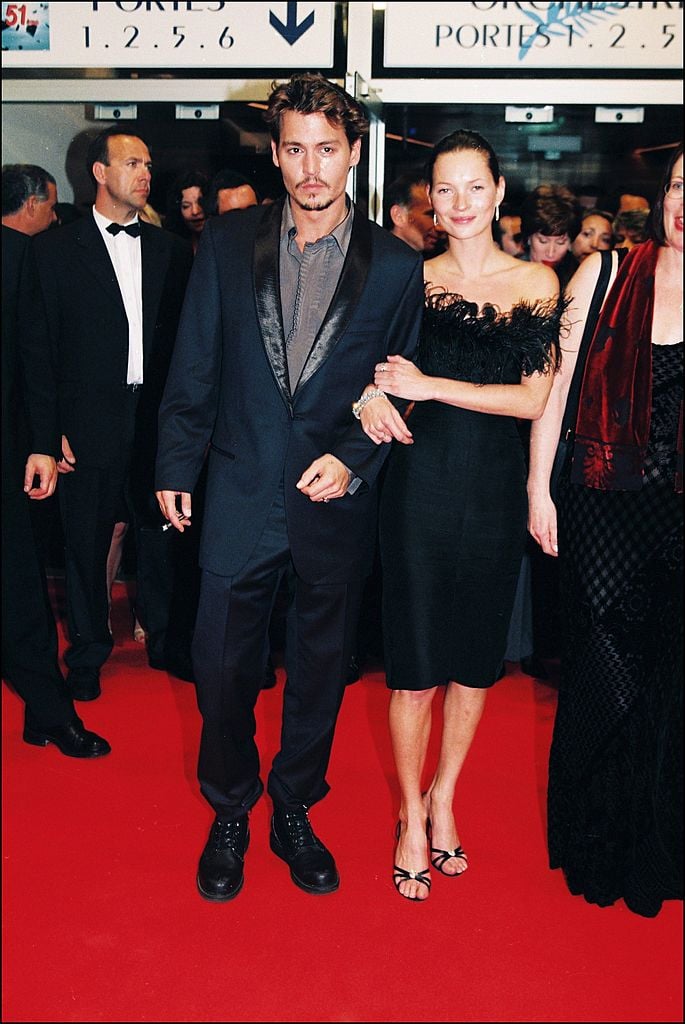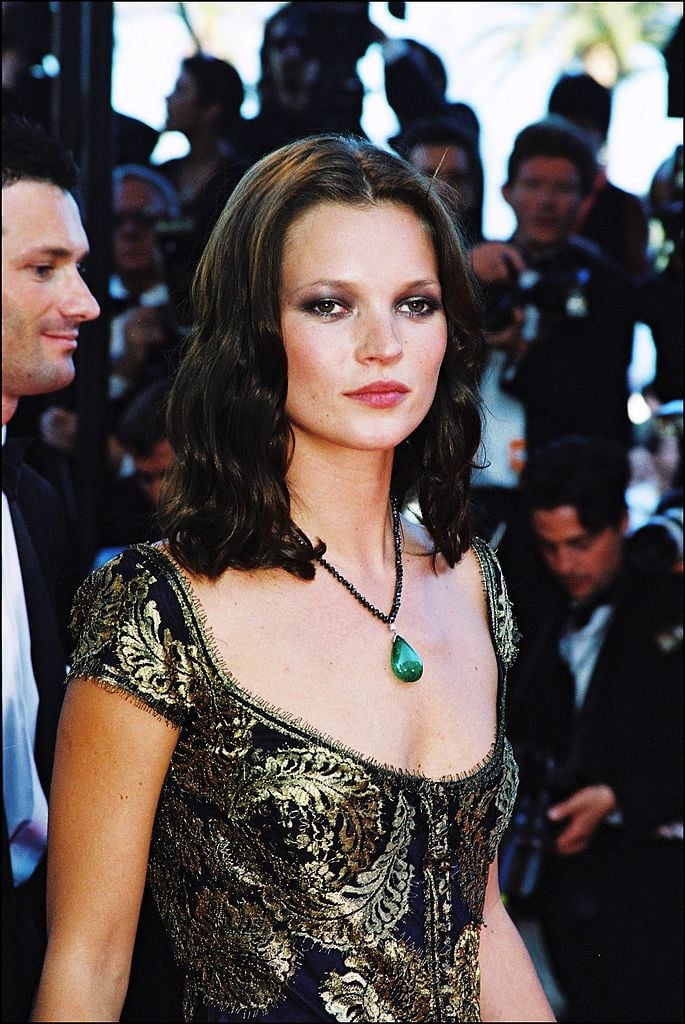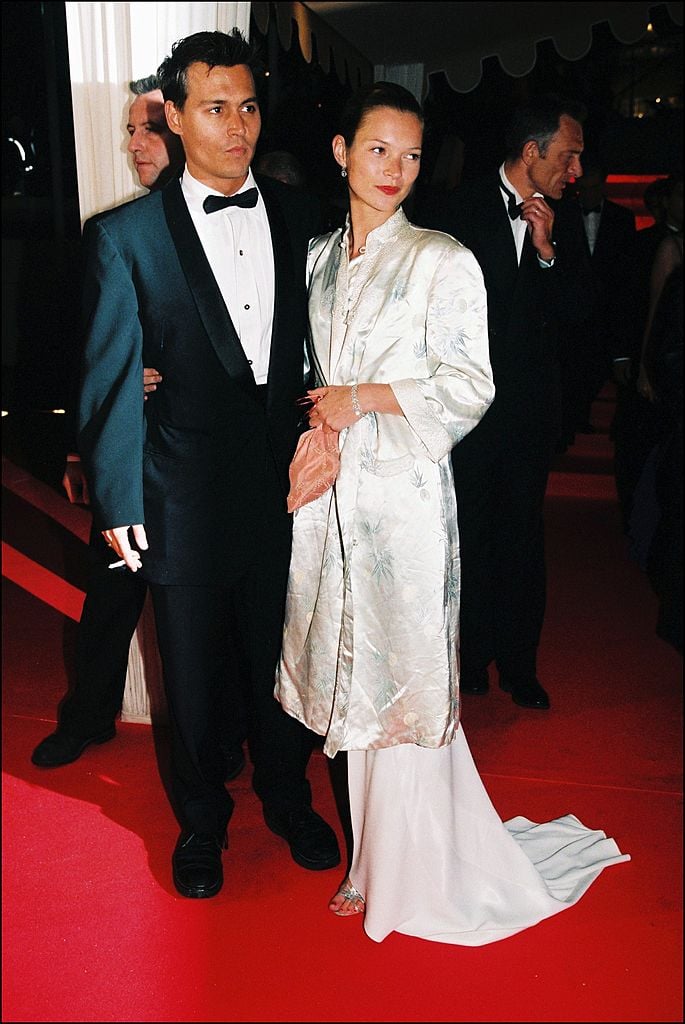 As women get older, they truly appreciate the power of the scrub-up. Fresh-faced, make-up-free, bra-less, 'I just threw this old thing on'? Those kicks are for kids. Like super-cheap clothes and 'dewy' foundation.
For most of us, ageing means a bit of a thickening, a bit of a wrinkling, a bit of a fading. And that's okay. There's other, good stuff, about maturing into yourself, your body, your face.
Stuff like freedom and confidence and acceptance. Stuff like not worrying whether you're holding your own with the hotties on Instagram, or at some silly work party, which, for Moss, Cannes undoubtedly is.
If Kate Moss gave a toss about "looking her age" she wouldn't allow herself to be photographed, make-up free, getting about her fabulous life. She would know that on her seemingly endless Thai holidays, the paps tag along to capture the sight of her looking something like a middle-aged mum. She would have given into the filler far, far earlier in the piece. And she might have got more sleep.
Where it all began: Kate Moss on the cover of The Face in 1990. A moment in time. 
Vanity is always a toss up with how much you care about other things in your life. Yes, you can lose that baby weight - if it matters more to you than sanity-saved coffee and banana bread. Yes, you can keep a wrinkle-free chest into your 40s - if you never let the sun kiss your skin on a beautiful warm day. Yes, you can have rich-girl hair - if you're prepared to sacrifice eating out to meet those eye-watering hairdresser bills. It's all within reach, but the cost is time, money, effort, and CARE.
For many of us, as our life fills up with other, demanding things, that's an occasional treat. Vanity becomes a luxury, like reading a book, or going for a walk on a sparkly week-day morning.
I, of course, am not Kate Moss, a woman whose other-worldly features, teeny-tiny frame and flawless style defined my generation's idea of beauty. But behold, my very Mossy moment.
This is what I generally look like on a fairly typical work day:
And this is what I look like when I scrub up for the normal-person equivalent of Cannes - a friend's fancy wedding:
I totally woke up like that. Woke up. Spent $50 on a blow-dry. Paid another $50 to get my make-up done. Put on a dress that cost me money I didn't really have. Roped in my gorgeous daughter for a pose.
Which one is the "real" me? They are both me, but different versions of me. And they both feel pretty good.
I bet Mossy felt pretty fricking good on the Cannes carpet last night.
Because women in their 40s scrub up really, really well. Even in the faces we deserve.
You can follow Holly on Facebook, here. 
For all the looks from this year's red carpet, watch the video below...