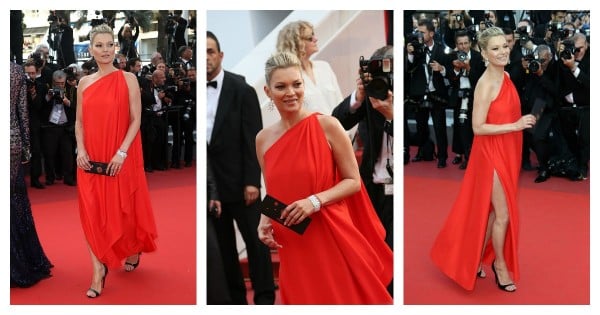 Kate Moss woke up like this. Except, of course she didn't.
Kate Moss is 42 years old. She has been living a fabled life of rock n roll excess since she was "discovered" at 14.
She has made giving zero shits what other people think into an art form. Your opinion about her lifestyle, her face, her (terrible) choice in boyfriends and husbands and baby-daddies? Moss's mantra has always been, just like the Queen's: 'Never complain, never explain'.
She is Kate Moss. She is a mother, a mogul. She has built an empire worth $110million. She lives the life she wants to live. She is one of the world's coolest living humans. And she looks like this: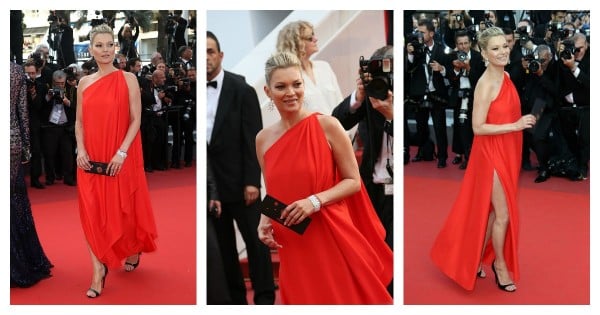 Except, of course she doesn't. In the last 12 months, the tabloids have delighted in pointing out that actually, these days, Kate Moss looks almost ordinary. Apparently, she now has "the face she deserves". Much pleasure has been taken in publishing unflattering pap-snaps of her in bathing suits, unforgiving close-ups of her smoking, frowning, standing next to supermodels half her age. Through the eyes of us, the youth-obsessed media, Mossy finally looks "her age".
As if there's shame in that. As if there's a loss of power in that.
Seeing Kate Moss slaying it in red in Cannes, standing next to her little sister, Lottie - who's only 18 years old - and flashing some thigh like it ain't no thing made me bang out a little fist-pump for Mossy.
'F- you', she says in that vintage Halston gown. 'I am 42. I have not yet had my face turned inside out to find the deepest, most un-touched layer of youthful epidermis. I am probably going to have a few drinks tonight. I scrub up just fine.'