When I think of royalty, I think extravagant Harry Winston diamond necklaces, Diane Von Furstenberg for casual wear throughout the day and custom-made Vera Wang gowns for the evenings.
If you look at the Duchess of Cambridge's documented fashion history, she's accumulated something of a similar list: Alexander McQueen, Max Mara, Mulberry, Jimmy Choo and – Zara?
According to some keen-eyed fans, Kate Middleton wore a $67 Zara dress to Pippa's wedding. Yep, you read that right.
The mum-of-two needed not one but two dresses for her sister's wedding, dubbed the most high-profile society wedding of the year. So it was no surprise when the duchess arrived wearing a simple but elegant Alexander McQueen silk, muted pink dress, topped off with a one-of-a-kind Jane Taylor fascinator, a clear choice not to upstage the bride.
However on the way to the wedding, before she slipped into a trusty McQueen garment, Middleton was rocking a maxi-floral dress from the Spanish retailer.
I think Kate might be wearing this Zara floral maxi shirt dress!? What do you all think? pic.twitter.com/dahFZqL2ZD

— Kate's Closet (@katesclosetau) July 10, 2017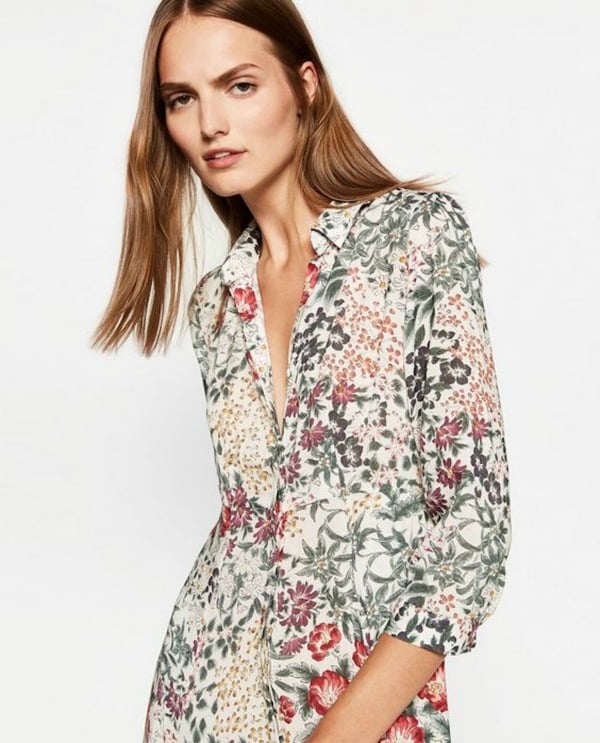 I mean, maybe it isn't a totally inexpensive look considering she also accessorised with $12,500 Kiki McDonough drop earrings, but it's, you know, a little bit normal.
It's not the first time the princess has donned the high street fashion brand either. The internet was suitably impressed when the newly-crowned duchess stepped out the day after her royal wedding in a blue Zara frock back in 2011.
But one of my personal favourites? When the duchess worked Zara into her everyday looks, where she wore a $35 faux crystal necklace with her uber-expensive Roland Mouret gown.
It's safe to say the Kate Effect — when she wears an item of clothing and it sells out by the next morning — isn't going to fade any time soon, with the last season dress sold out and dedicated fans scouring through eBay to get one.
I shop at Zara, does this mean I dress like a future queen? I think so.