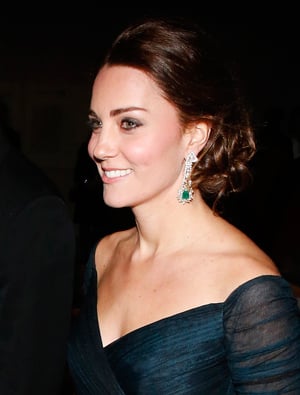 Well, this is unexpected.
Kate Middleton left the house wearing something other than complete Princess regalia.
The Duchess of Cambridge – who's pregnant, in case you have been living in Siberia for the past few months – is very, very rarely seen in anything but utter sartorial prim perfection. We're talking: pencil skirts, twin-sets, kitten heels and pea coats.
So you can imagine our shock when we saw her latest outfit included… a black hoodie.
Yes, she's made hoodies fashionable.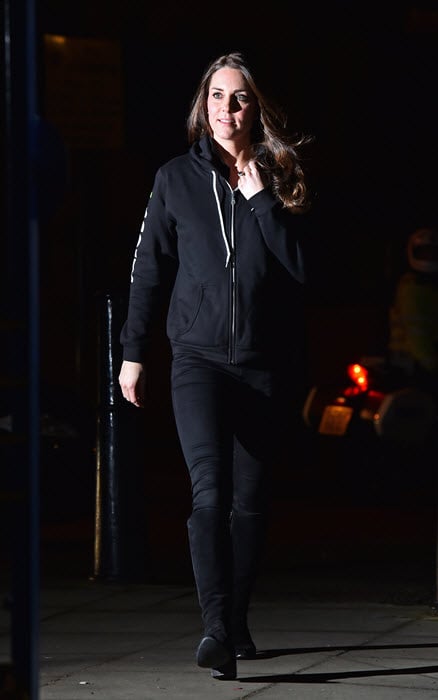 All black everything. So chic, Kate M. Image via WPA Pool/Getty Images.
Just take a look. She wore that hoodie like no one else could. She has even made us want to dig out our old trackies and take them for a spin around the block. Maybe.