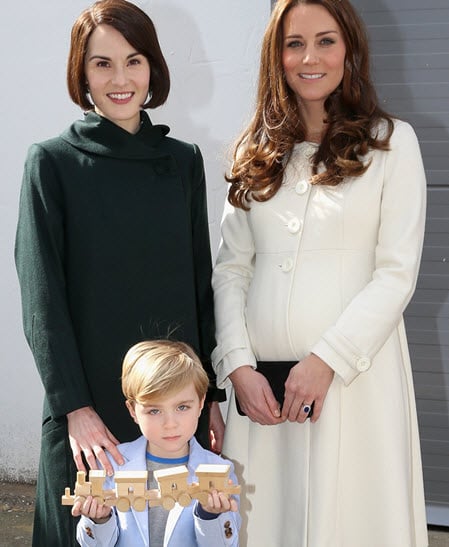 When real-life royalty meets fancy TV people.
Downton Abbey is known for many things – great outfits, fancy houses and lawns, and luring celebrities to visit their set.
First it was George Clooney, with a guest appearance that melted the hearts of Clooney lovers and Downton fans alike. And now, real-life royalty has mingled with the faux aristocrats.
The Duchess of Cambridge took her baby bump, wrapped it in a coat and visited the set of Downton Abbey on Thursday. And she looks so at home…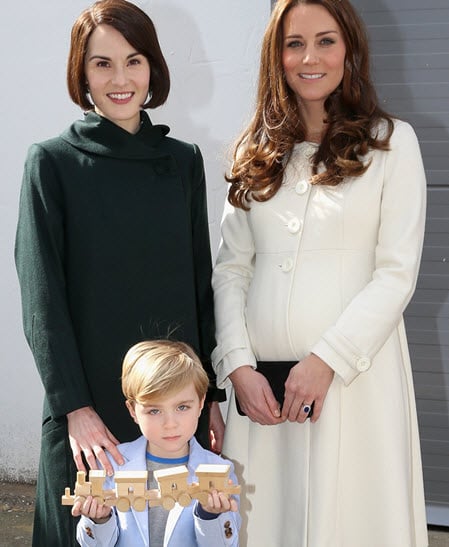 "It was a surreal and exciting experience to be at work and be visited by a member of the royal family," said Laura Carmichael, who plays Lady Edith.