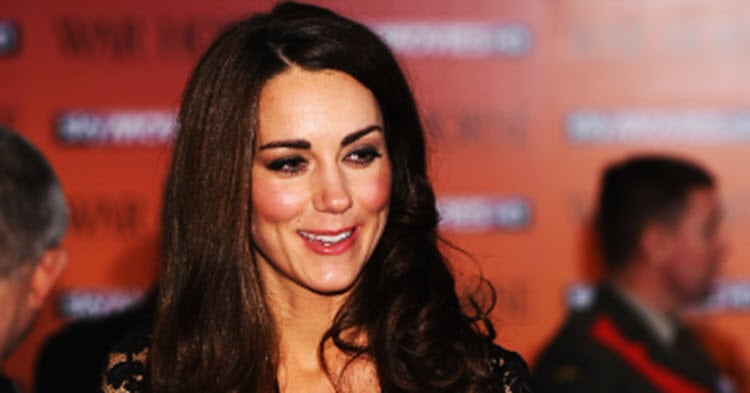 Do you remember earlier this year when the Royal Queen asked Royal Kate to show a bit less Royal Leg at Royal Engagements?
Lizzie (or Her Royal Highness, Queen Elizabeth II) gave Kate (or the Duchess of Cambridge) a memo asking her to wear "lower hemlines" and "statement jewellery and gemstones from the Queen's personal collection."
For a short while, she gave us a bit of this: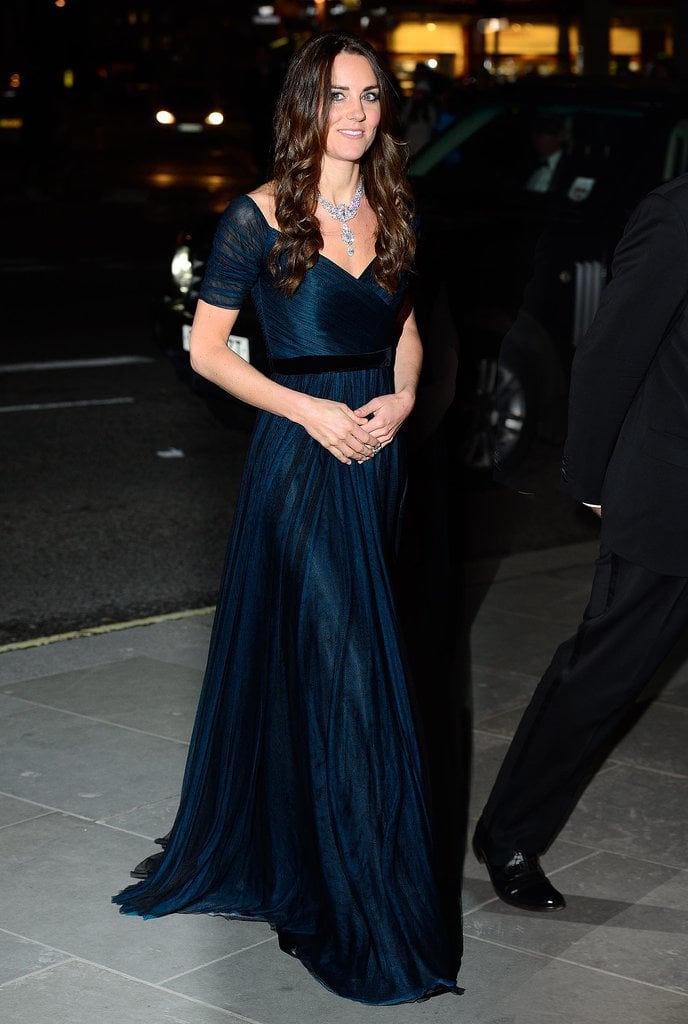 That hemline is probably juuuust long enough to please the Queen.
But it looks like Kate's now given the Queen's rules the Royal Thumbs Down.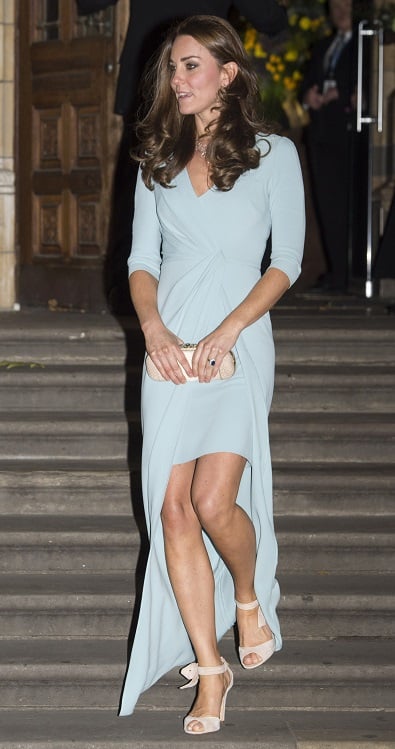 Note: LEGS. TWO OF THEM.