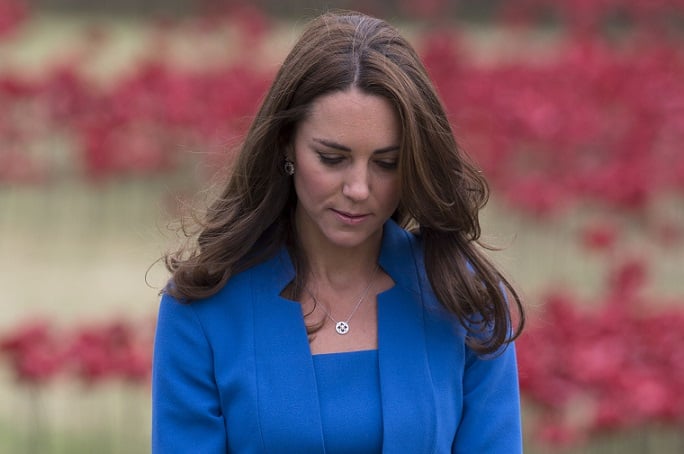 The Duke and Duchess confirm the due date.
Kate and William confirmed their baby is due in April next year, Kensington Palace said in an official announcement. The royal couple were married in April 2011, making this baby quite the wedding anniversary present.
They also squashed rumours that it could be royal twins.
The official statement read:
"Their Royal Highnesses The Duke and Duchess of Cambridge are delighted to confirm they are expecting a baby in April 2015."

"The Duchess of Cambridge continues to be affected by hyperemesis gravidarum, but her condition is steadily improving."
The news comes as a photo scandal erupts in the UK and US.
Kate and William went to the obstetrician for her (we assume) 12-week scan.
But they weren't alone. The Australian Women's Weekly report that the paparazzi were there, camera in hand. And got a pic of the couple leaving the office.
And, of course, they have tried to sell the photos.
However, the UK press has said no. All because they were worried they would get in big trouble for violating the couple's privacy.
Daily Express' royal reporter said, "Our head of news and news editor feel there is nothing more private than a woman going for a pregnancy scan, if that is what was happening."