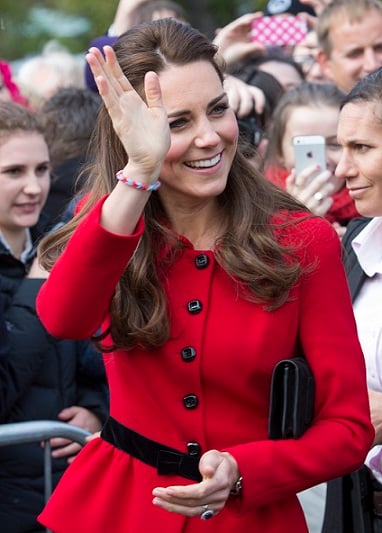 Kate brought loom bands to the UK, and now you can have them thanks to her parents.
Carole and Michael Middleton have decided to cash in on the trend their daughter, the Duchess of Cambridge, started in the UK. While the rest of the world has long known about loom bands, it was only last week that loom bands took off in the UK when a photo of Kate wearing one while in New Zealand hit the front pages.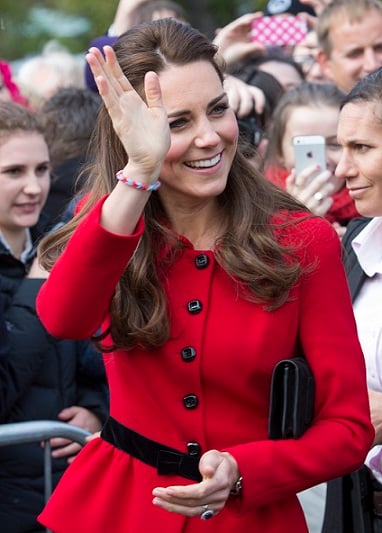 The Middleton parents have begun selling a similar product for £2.99 each. Loom band sales are up 300% since Kate was spotted wearing one.
On other Kate news, the Duchess of Cambridge visited a London primary school yesterday in a shocking salmon pink dress by Goat. When she got there, she headed straight over to the primary school children anxiously waiting for her arrival. She even pulled off an elegant kneel in the dress and heels.