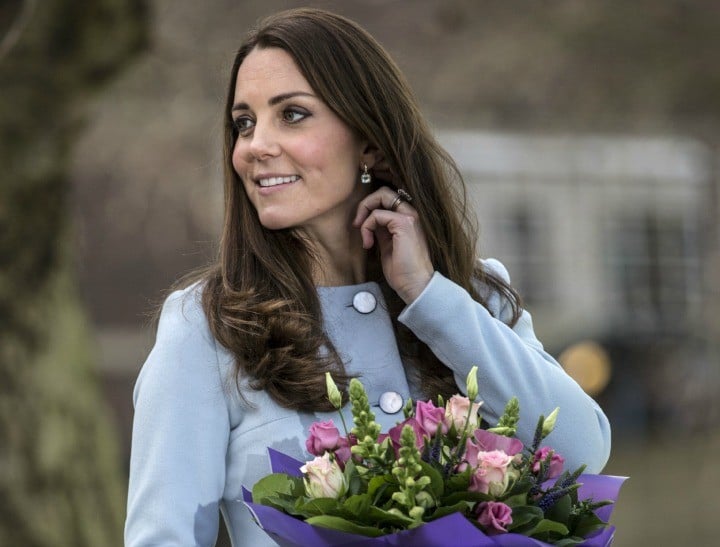 Another day, another Photoshop fail…
This time, it was The Duchess of Cambridge's turn to be Photoshopped within an inch of her life and her new 'look' is positively zombie-esque.
Woman's Day, which is owned by Bauer Media Group and has a circulation of 320,398, have bizarrely butchered Kate's face on the cover of their latest edition.
The original photo shows the 33-year-old royal looking like her normal, gorgeous self while visiting the new Kensington Leisure Centre in London last week, dressed in a pale blue Seraphine coat.
But after Woman's Day were finished with the image, she looked very different. Here's a non-altered photo of the Duchess on the same day. Lovely, right? And not at all in danger of eating the brains of unsuspecting British citizens.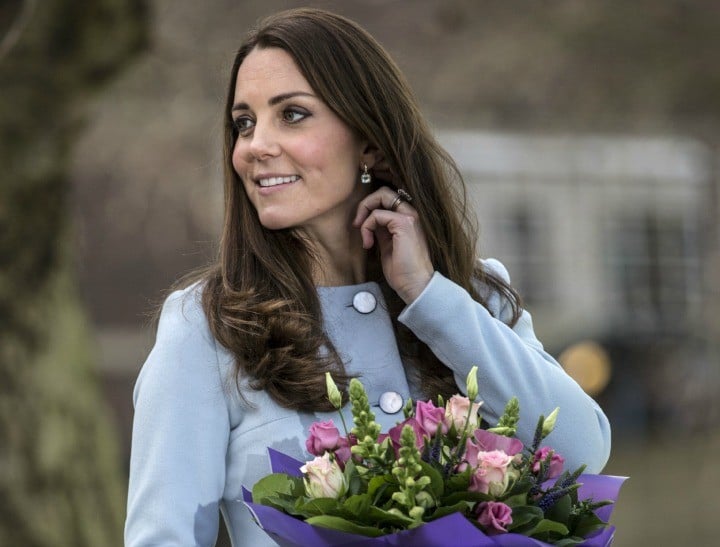 In the doctored photo, Kate, who is pregnant with her second child, had her eyes strangely lightened. Her skin tone also appears to have been lightened, her earrings were given some extra sparkle and her lips have also been coloured pink.
Media outlets around the world criticised the Australian magazine's botched Photoshop job, and by Tuesday morning, the magazine had posted this far more natural-looking cover to their Facebook page, seemingly in response to all the backlash:
Here are some of our favourite fashion looks from the Duchess. (Post continues after gallery).
Kate Middleton's fashion moments
Of course, the Duchess is no stranger to the magazine industry's ways.
Marie Claire South Africa Photoshopped the mother of one's face onto a model's body to make it look like she had willingly posed for the cover.
In 2012, Star magazine in the US doctored an image of Kate to make her appear pregnant "with twins".
Come on, guys. Is it really that hard to leave the Photoshop alone for a change?