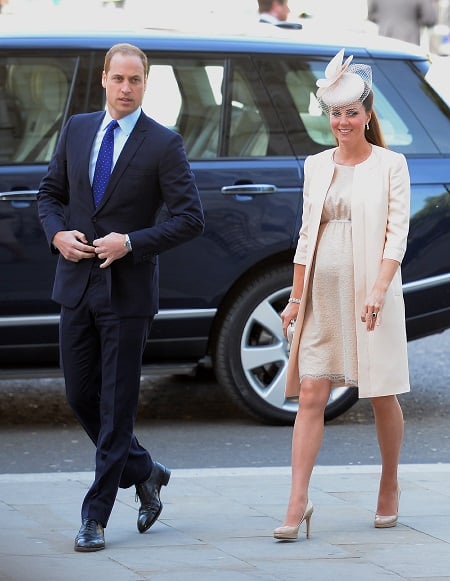 The Duchess just cancelled a really important royal engagement.
The Duchess of Cambridge has withdrawn from an official trip to Malta due to her severe morning sickness.
The trip to Malta was an important one for Kate, as it would have been her first solo royal tour. There were to be 10 events, which would have meant 10 different outfits from The Duchess.
10. Different. Outfits.
Prince William will take now her place instead, reports The Guardian.
An official statement from Kensington Palace read
"The Duchess of Cambridge will no longer visit Malta this weekend. The Duke of Cambridge will undertake the visit instead."

"Her Royal Highness continues to suffer from the effects of Hyperemesis Gravidarum. The decision not to travel was taken by the Duke and Duchess on the advice of the Duchess's doctor."
Kate was told just last night that she couldn't travel, according to Us Weekly. 
I guess we'll all just have to wait a little bit longer for Kate's baby number two maternity fashion.
Get well soon, Kate!
To tide you over until Kate is well, click through our gallery below of her best maternity fashion from pregnancy number one.