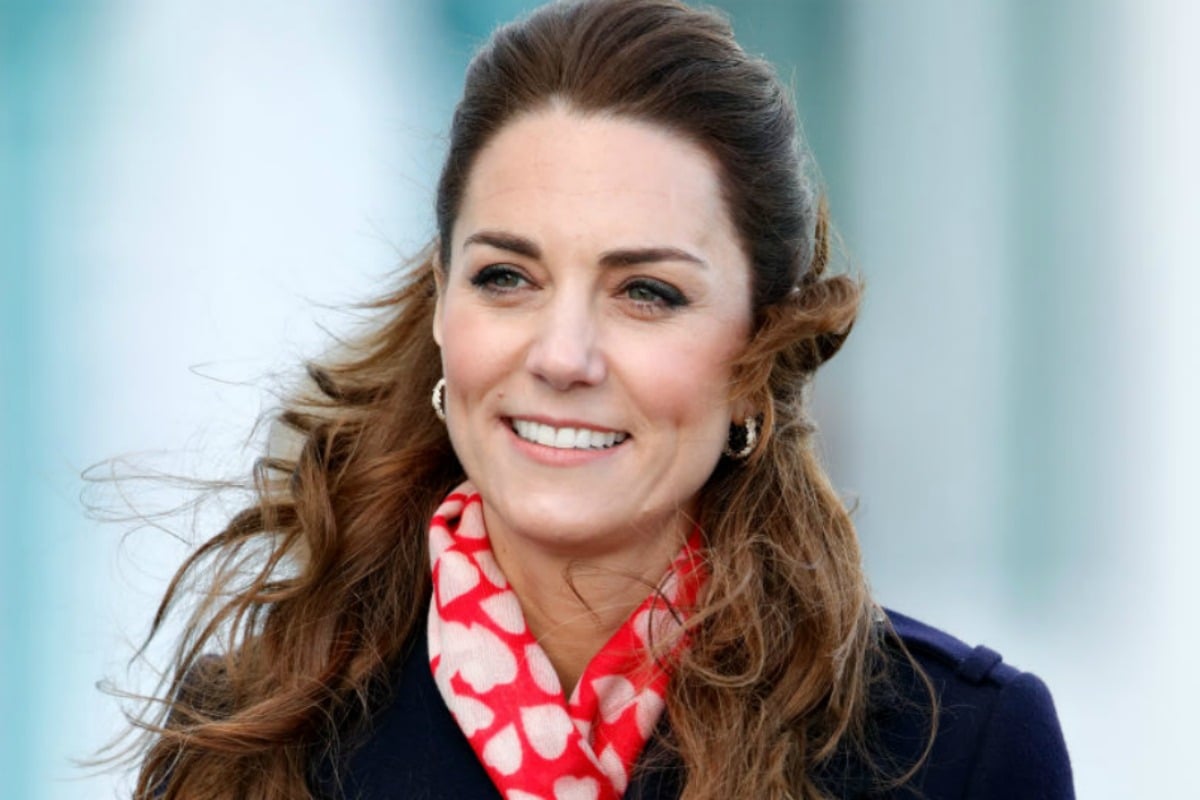 I have been talking to the Duchess of Cambridge about parenting. Well, you know, in my imagination.
Because Kate – and I shall call her Kate, even though that is not what she calls herself, I'm sorry, but I am helpless not to – was on a podcast the other week talking about having little kids (because she has three of them, if you haven't caught up: George, Charlotte and Blanket, sorry, Louis).
And I was listening, because I need all the help I can get.
Watch: Things Mums never hear. Post continues below.
The first thing I thought when I heard Duchess Kate talking was, 'So that's what she sounds like.' Because while she's one of the most photographed and recognisable women in the world, she hardly speaks. Well, I'm sure she speaks at home, to her kids, and to Wills, and to the servants – but into a microphone, not so much.
And she sounds bloody lovely. A bit posh, but that's to be expected. She is a Duchess and everything, after all. But lovely. Nice. Kind. A bit shy.
So, we got on great in my imaginary conversation.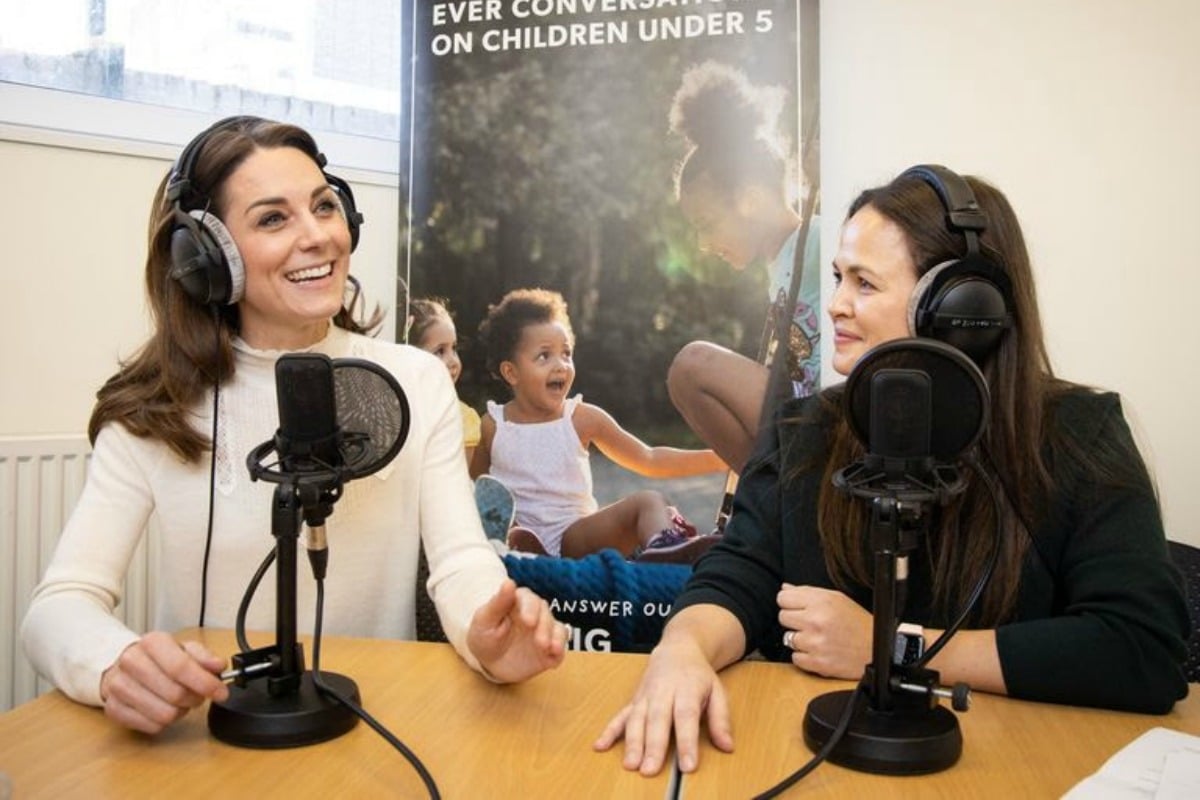 The reason Kate was talking on a podcast called Happy Mum, Happy Baby to fellow mum-of-three Giovanna Fletcher is because one of her jobs (and look, she has a few extra ones since certain other members of the royal family have buggered off/got fired) is as a champion of early childhood education and care.
And over in Britain she helped launch a big project called Five Big Questions For The Under Fives, which is a project that asked, you guessed it, five questions to British parents of kids who are under five.