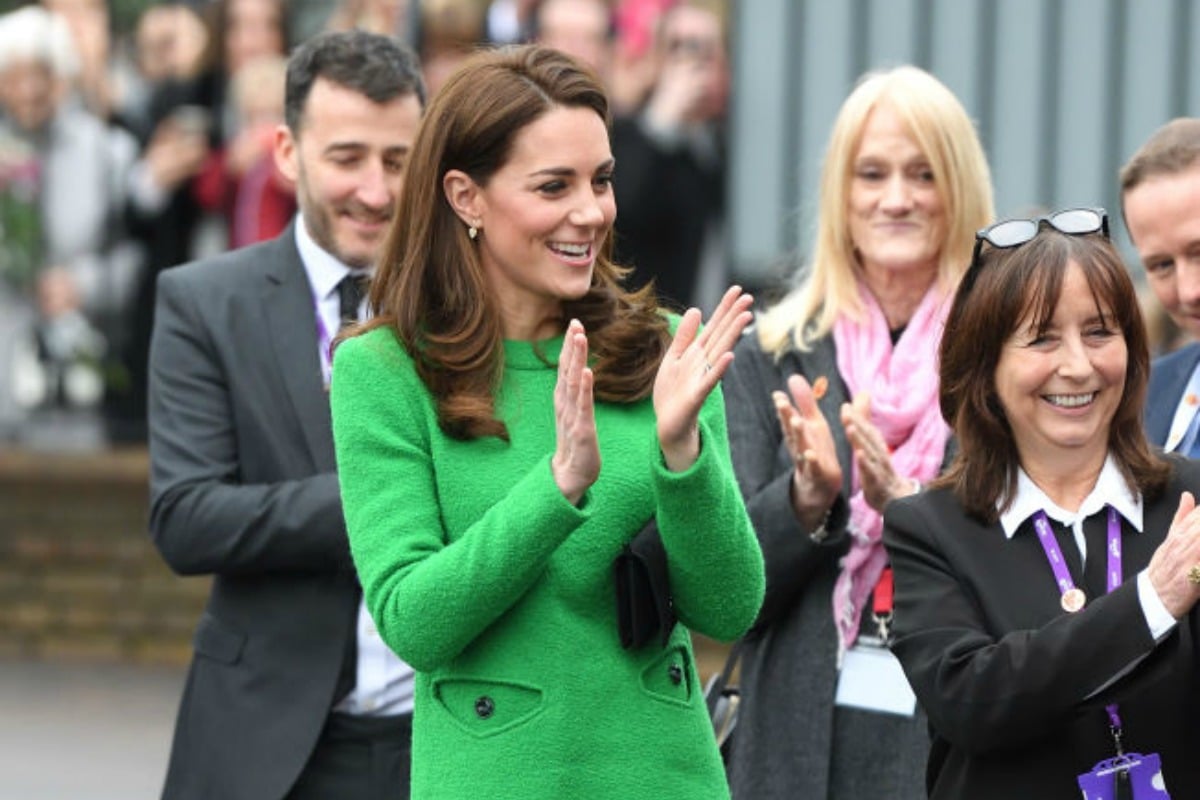 To catch up on all things royal family, make sure you check out our Royal Hub. We've got you completely covered.
STOP EVERYTHING.
The Duchess of Cambridge just wore an offensive item of clothing and we desperately need to talk about it.
Offensive as in its… personality.
A dress so terrifying, the British public have gone into hiding.
Children cried. The people scattered. Animals scurried away to seek refuge in nearby trees and bushes.
Reports have also emerged it yelled at an old man on the bus, told a child off for singing in the supermarket. and pulled the tail of a stray cat.
But most of all – It. Just. Looked. Mean.
So mean, onlookers believe there's a demon trapped inside of it, and an anonymous royal source has revealed the Queen will be calling for an emergency royal exorcism.
Twitter user Sairajasmin Davies said: "Someone wasn't happy to be brought out of the wardrobe this morning," before dubbing it the "world's angriest dress".
Someone wasn't happy to be brought out of the wardrobe this morning.. World's angriest dress ???? #DuchessofCambridge #pocketeyes pic.twitter.com/J5Ro71u5Fq

— Sairajasmin Davies (@Sairajasmin) February 5, 2019
Still can't see it? Here it is again: