Turns out being the future Queen of England doesn't actually guarantee you an entry into Wimbledon.
In 2013 when Kate Middleton was eight months pregnant with her first child Prince George, she was banned from the Grand Slam final by her worried doctor.
The Duchess of Cambridge reveals she was desperate to see the 2013 men's final between Novak Djokovic and Andy Murray, and begged to be allowed to go, but that her doctor said "definitely not".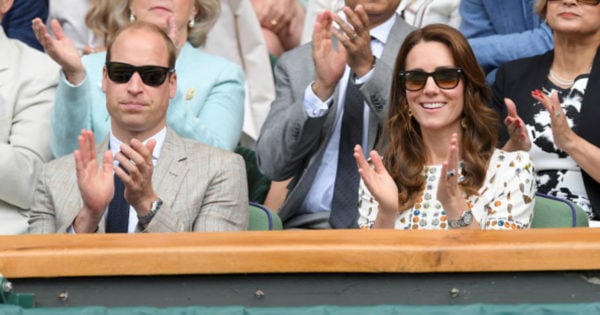 Kate gave birth to the now-adorable Prince George two weeks later, after Murray beat Djokovic in what was a close game.
"I was heavily pregnant. I wrote to [Murray] afterwards saying sorry for not being there", the Duchess of Cambridge reveals in a new BBC documentary.
LISTEN: This Glorious Mess ponder if Kate Middleton's kids are perfect (post continues after audio...)
Wimbledon 2017 is set to begin next week in London. We're betting that, this time around, the Duchess of Cambridge will be there.