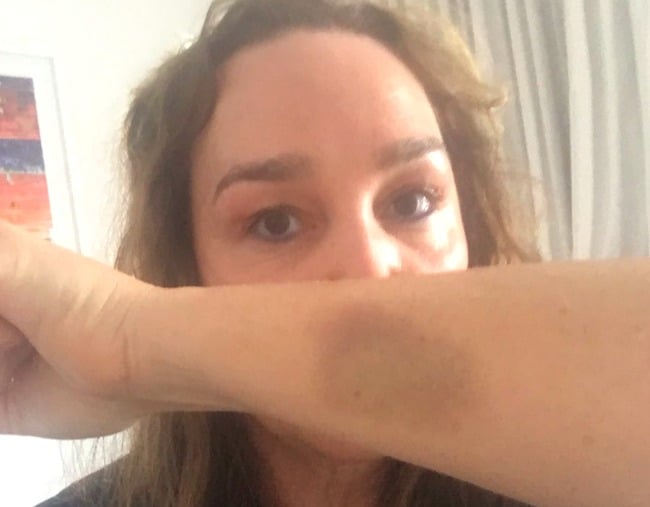 Radio host Kate Langbroek has recounted the terrifying moment a "madman" tried to force himself into her Melbourne house while she was at home her kids.
On air during her HIT FM radio show Hughesy and Kate on Thursday, the 52-year-old described the "crazed, violent, terrifying attack" by a "deranged" stranger on Friday night at their house in St Kilda.
After Kate arrived home about 10pm at night, her babysitter Annabelle was returning to her car when she noticed a man acting strange.
How women stay safe vs how men stay safe. Post continues.
"My heart is racing just telling the story," Annabelle said. "As I unlocked the car he ran around, and then as I opened my car door he opened the passenger door."
Thankfully, Annabelle noticed the man was trying to get in before she had got in her car and was able to run back to Kate's home.
After taking in a "shaking" Annabelle, Kate and her husband Peter went outside to see what was going on. She said the man made a sudden dart for their gate, which Kate rushed to close, with her husband on the other side.
"And then I suddenly went 'Oh dear God.' I'd left the front door open," Kate said.
"So I push the gate really hard, I run inside and I slammed the door.
"Praise be I put my leg up to the door to brace it [because] next minute he tries to kick the door in. The madman's at the front door."
Kate told co-host Dave Hughes how Annabelle called the police, while Peter successfully drew the man away from their front door and onto the street, where after yelling he began to walk away.